Justin Denbe and his wife, Libby, return from a night out to discover intruders in their home. They witness their 15-year-old daughter, Ashlyn, being attacked with a stun gun before they are attacked as well.
The family is taken to a state-of-the-art penitentiary that Denbe's firm built but was never put into use. As they wait to learn their captors' motive, they struggle to be civil to one other. (Justin had an affair, Libby is addicted to painkillers, and Ashlyn has a secret boyfriend.)
Private investigator Tessa Leoni still lives with the aftermath of the horrible events that changed her life forever, as told in Gardner's earlier novel, "Love You More." She is hired by Denbe Construction to investigate the family's kidnapping. Both Leoni and the authorities are surprised there is no ransom demand.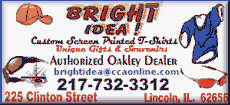 Why were the Denbes abducted? How do their kidnappers know so much about them? And is it possible for them to get past their grievances and escape from captivity?