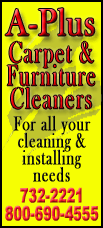 Dr. Vincent Iacopino will testify at the military tribunal in Cuba of Abd al-Rahim al-Nashiri.
The judge, Army Col. James Pohl, agreed to hear the testimony before he orders an examination to determine whether al-Nashiri is competent to stand trial.
Defense lawyers say it should be done with sensitivity to Al-Nashiri's history of being waterboarded and threatened with weapons while he was being held by the CIA in a series of secret prisons.
The 2000 bombing of the Navy destroyer in Yemen killed 17 crew members and wounded 37.
Al-Nashiri's hearing is being held at the U.S. naval base in Cuba. The Associated Press on Monday watched a video feed of the hearing at Fort Meade.
[Associated Press; By DAVID DISHNEAU]
Copyright 2013 The Associated Press. All rights reserved. This material may not be published, broadcast, rewritten or redistributed.