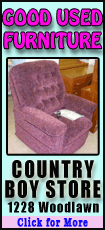 The Federal Aviation Administration confirmed the request, but officials declined to elaborate.
Boeing officials didn't immediately reply to a request for comment. Boeing's request to the FAA was first reported by The Seattle Times.
A lithium ion battery in a Japan Airlines 787 caught fire on Jan. 7 while the plane was parked at Logan International Airport in Boston. Nine days later battery problems forced an emergency landing by an All Nippon Airways 787 in Japan.
All 50 of the planes are grounded worldwide while investigations continue in the U.S. and Japan.
Copyright 2013 The Associated Press. All rights reserved. This material may not be published, broadcast, rewritten or redistributed.