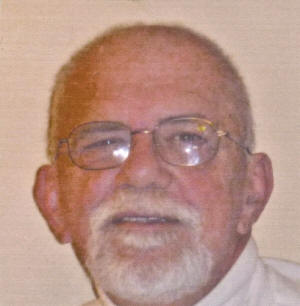 James Gave
[February 04, 2013] WILLIAMSVILLE -- James V. "Jim" Gave, 62, died Friday Feb. 1, 2013, at 4:30 p.m. at his home.
(Below is a copy of the obituary from the funeral home.)
___
Williamsville- James V. "Jim" Gave, 62, died at 4:30 p.m. on Friday February 1, 2013 at his home.
Jim was born on July 5, 1950, son of Victor Carl and Bonnie Jean Harrington Gave in Princeton, MN. He proudly served in the U.S. Navy during the Vietnam War from 1971-75. He later worked for and retired from the DNR in 2002. Jim was proud of the work he did with the Lake County Vets, providing help to fellow Vietnam veterans. Jim was a member of the Elkhart Christian Church where he served joyfully as a Deacon.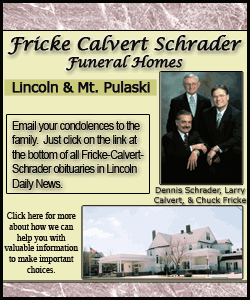 Jim was united in marriage to Carey Rutz on July 8, 2000 in Elkhart. She survives in Williamsville. Other survivors include his children: Kim Gave, Bret Gave, Trinity Masters, Paul Gave, and Scott Gave; sisters: Patty Tisdale, Judy Stewart, and half brother: LaVerne Gave. He was preceded in death by his parents.
Services for Jim will be held at noon on Friday February 8, 2013 at Elkhart Christian Church. A visitation will be held from 11-12:00 p.m. on Friday. Burial will follow the service at Camp Butler National Cemetery in Springfield. In lieu of flowers, memorials may be made to the Elkhart Christian Church for funeral expenses. Funeral services are entrusted to Fricke-Calvert-Schrader Funeral Home in Lincoln.