Today's highlight in history:
On Feb. 5, 1973, services were held at Arlington National Cemetery for U.S. Army Col. William B. Nolde, the last official American combat casualty before the Vietnam cease-fire took effect.
On this date:
In 1783, Sweden recognized the independence of the United States.
In 1811, George, the Prince of Wales, was named Prince Regent due to the mental illness of his father, Britain's King George III.
In 1887, Verdi's opera "Otello" premiered at La Scala.
In 1917, Congress passed, over President Woodrow Wilson's veto, an immigration act severely curtailing the influx of Asians. Mexico's constitution was adopted.
In 1922, the first edition of Reader's Digest was published.
In 1937, President Franklin D. Roosevelt proposed increasing the number of U.S. Supreme Court justices; the proposal, which failed in Congress, had critics accusing Roosevelt of attempting to "pack" the nation's highest court.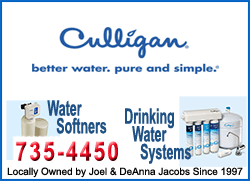 In 1940, Glenn Miller and his orchestra recorded "Tuxedo Junction" for RCA Victor's Bluebird label.
In 1953, Walt Disney's animated feature "Peter Pan" was first released.
In 1967, "The Smothers Brothers Comedy Hour" premiered on CBS-TV.
In 1971, Apollo 14 astronauts Alan Shepard and Edgar Mitchell stepped onto the surface of the moon in the first of two lunar excursions.
In 1983, former Nazi Gestapo official Klaus Barbie, expelled from Bolivia, was brought to Lyon (lee-OHN'), France, to stand trial. (He was convicted of war crimes and sentenced to life in prison; he died in 1991.)
In 1988, the Arizona House impeached Gov. Evan Mecham (MEE'-kuhm), setting the stage for his trial in the state Senate, where he was convicted of obstructing justice and misusing funds.
Ten years ago: Secretary of State Colin Powell urged the U.N. Security Council to move against Saddam Hussein, saying Iraq had failed to disarm, was harboring terrorists and was hiding behind a "web of lies." Longtime CBS News radio reporter Larry LeSueur died in Washington at age 93.