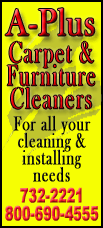 Scherzer was 16-7 last season with a 3.74 and struck out 231, a total that trailed only teammate Justin Verlander. He was 1-0 with a 2.08 ERA in the postseason, helping Detroit reach the World Series.
The Tigers acquired Scherzer after the 2009 season from Arizona as part of a three-team trade that sent Curtis Granderson to the New York Yankees and Edwin Jackson to the Diamondbacks. They also acquired Austin Jackson and Phil Coke in the deal. Scherzer has had a winning record in each of his three seasons with the Tigers and is 52-42 in his career.
[Associated Press; By LARRY LAGE]
AP Sports Writer Ronald Blum in New York contributed to this report.
Copyright 2013 The Associated Press. All rights reserved. This material may not be published, broadcast, rewritten or redistributed.