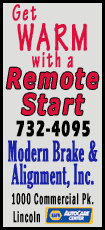 Asia Pulp & Paper Group worked with environmental groups Greenpeace and the Forest Trust to forge the plan that went into effect Feb. 1. It relies solely on farmed trees grown on plantations and also includes monitoring by outside groups to ensure transparency.
"This is a major commitment and investment from APP Group," company chairman Teguh Ganda Wijaya said in a statement. "We are doing this for the sustainability of our business and for the benefit of society. We hope our stakeholders will support our new policy, help us along the way and urge other industry players to follow."
The world's third-largest paper-producing company had initially expected to implement its plan in 2015. But it had been heavily pressured by environmental groups to change its practices, including cutting down forests to make way for plantations.

The step was applauded by the Forest Trust as an example for others to follow.