THE CHARGE:
The government accuses S&P of knowingly giving high grades to risky mortgage-backed securities from about 2004 to 2007. The mortgages underlying those securities later imploded, costing investors billions in losses and helping fuel the 2008 financial crisis.
THE BACKGROUND:
S&P is an agency that assigns ratings to investments. When an investment has a high rating, the risk is considered low. Even the most conservative investors, like some pension funds, can feel confident enough to buy it.
Banks and other financial firms approach S&P and other major rating agencies when they have an investment that needs to be rated. The system contains an oddity: The banks not only pay for the ratings they receive but can shop around to see which rating agency might give them the highest marks. This creates a conflict of interest: To earn business from the banks, the rating agencies can feel pressure to give high grades to the banks' investment products.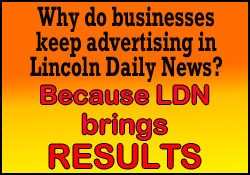 THE DETAILS:
The government says S&P knowingly gave high grades to banks' risky mortgage-backed securities that later soured because it wanted to earn more business from the banks.
THE EVIDENCE:
The government refers to comments by S&P executives that they wanted their ratings to be handled in a "business friendly" way. The lawsuit also points to emails in which an S&P analyst says the company's executives fear angering the banks by assigning low ratings to their securities. In another email, an analyst complains about missing out on a deal because S&P's criteria on a rating were stricter than those of its rival Moody's.
The government also refers to emails in which some S&P employees appear to know how severe the subprime mortgage crisis is, even though they still had high ratings on subprime-backed mortgage bonds. In one report, the performance of subprime investments was so bad that S&P employees thought the numbers must be typos. One analyst emailed a video of himself singing about the collapse of subprime mortgages, with colleagues laughing.