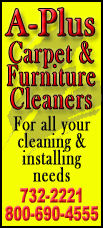 Benchmark oil for March delivery rose 47 cents to finish at $96.64 a barrel on the New York Mercantile Exchange. Crude dropped by $1.60 to finish at $96.17 a barrel on Monday, the biggest drop of the year so far.
Brent crude, the benchmark used to set prices for oil used by many U.S. refineries, gained 92 cents to end at $116.52 per barrel in London on Tuesday.
Data showing rising activity in the manufacturing and services sectors in the 17 European Union countries using the euro supported oil prices. And a U.S. report indicated that the services sector continues to expand.
Recovering stock markets also buoyed oil. Most European markets rose, and U.S. stock markets posted gains of about 1 percent or better in afternoon trading
Pulling into the corner gas station cost more again Tuesday. The average price for a gallon of gas rose a penny overnight to $3.53. The price has jumped 17 cents in the past week and 24 cents since the first day of the year. On Monday the Energy Department said that U.S. drivers spent 4 percent of their pretax income on gasoline last year, the second highest percentage in thirty years.