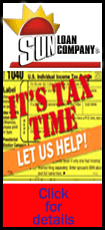 He said Tuesday he was shocked that the film, about President Abraham Lincoln's political struggle to abolish slavery, includes a scene in which two Connecticut congressmen vote against the 13th Amendment to the Constitution, outlawing slavery.
"'Wow. Connecticut voted against abolishing slavery?'" Courtney recalled hearing audience members ask. "I obviously had the same reaction. It was really bugging me."
He said a cursory Internet search confirmed his suspicions that the movie, directed by Steven Spielberg, was historically inaccurate. He asked the Congressional Research Service to investigate, and it reported that all four Connecticut congressmen backed the amendment in a January 1865 vote.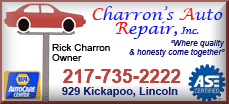 A spokesman for Dreamworks Pictures, which produced "Lincoln," did not immediately respond to an email seeking comment Tuesday.
Courtney praised the film's acting and cinematography but said artistic license does not permit it to inaccurately put Connecticut on the wrong side of history, particularly on an issue as powerful as slavery. In a letter to Spielberg, the four-term Democratic congressman includes a tally of the 1865 vote by the state's congressional delegation and a passionate defense of the state's role in emancipating millions of blacks.