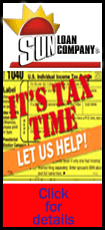 That's because a slew of acts are up for top prizes, from fun. to Frank Ocean to Mumford & Sons. Those performers are nominated for six trophies, as are Kanye West, Jay-Z and Dan Auerbach of the Black Keys.
We here at The Associated Press let you know who to put money on when the awards show airs live Sunday from the Staples Center in Los Angeles at 8 p.m. EST on CBS. Now if only we could agree.
___
ALBUM OF THE YEAR: "El Camino," The Black Keys; "Some Nights," fun.; "Babel," Mumford & Sons; "channel ORANGE," Frank Ocean; "Blunderbuss," Jack White.
FEKADU: I want to say that because there are four rock-based acts nominated here, they'll split the vote, leaving R&B singer Frank Ocean with album of the year. His album should win, but he won't take the prize. This is The Black Keys' year, and they're deserving. The Ohio rockers have released back-to-back amazing albums and The Recording Academy can't deny that. And they'll want to reward it.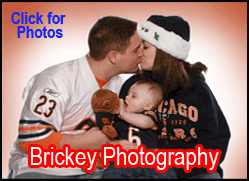 TALBOTT: The Keys are going to win a major Grammy, just not this one. These Grammys will belong to either Ocean or fun., and to the victor goes this category. Fun. pulled off an amazing feat earning nominations in each of the four major categories, but Ocean's album has become part of the cultural discussion. It was so startlingly different and universally acclaimed -- most of those year-end top 10 lists came out while voters mulled their options -- it was impossible for voters to ignore.
___
RECORD OF THE YEAR: "Lonely Boy," The Black Keys; "Stronger (What Doesn't Kill You)," Kelly Clarkson; "We Are Young," fun. featuring Janelle Monae; "Somebody That I Used to Know," Gotye featuring Kimbra; "Thinkin Bout You," Frank Ocean; "We Are Never Ever Getting Back Together," Taylor Swift.
TALBOTT: This category has been especially hard to predict over the last decade, with no real trend among the winners. And this year's overstuffed field makes it no easier. If "Thinkin Bout You" wins here, there will be no doubt these are Ocean's Grammys. And "Stronger" and "We Are Young" were nominated for song of the year as well, a sign voters pretty much universally loved them. But I'm going with something of an upset as The Black Keys horn in on Ocean's fun.
FEKADU: The Black Keys are strong contenders, but this award has to go to Gotye, whose oddball pop song was last year's biggest hit. His ex is probably super mad!
___
SONG OF THE YEAR (songwriters): "The A Team," Ed Sheeran; "Adorn," Miguel Pimentel; "Call Me Maybe," Carly Rae Jepsen, Tavish Crowe and Josh Ramsay; "Stronger (What Doesn't Kill You)," Jorgen Elofsson, David Gamson, Greg Kurstin and Ali Tamposi; "We Are Young," Jack Antonoff, Jeff Bhasker, Andrew Dost and Nate Ruess.
FEKADU: Call you to the stage Carly Rae? Maybe not. Miguel and Ed Sheeran, I'm happy to see your epic tracks get attention here, but it's not likely that either of your songs will take the Grammy gold. Instead, fun. -- whose anthemic song, "We Are Young," has a great balance of edge and mainstream appeal -- will be named song of the year.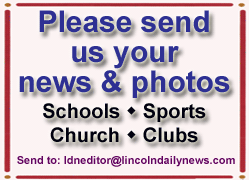 TALBOTT: The real test for a song of the year winner is how it sounds 10 or 20 years from now. In "We Are Young," Nate Ruess and bandmates have crafted one of those songs that frames an era perfectly, and voters clearly recognized that while mulling nominations.
___
NEW ARTIST: Alabama Shakes; fun.; Hunter Hayes; The Lumineers; Frank Ocean.
TALBOTT: This is an especially strong group. You could envision each of these acts still at it 15 years from now. The category has been full of pleasant upsets over the last few years, but there will be nothing surprising about this year's winner because these are turning out to be the Frank Ocean Grammys.
FEKADU: Does anyone seriously think an R&B singer who revealed that his first love was a man -- who also produces for top hip-hop acts and who is a talented singer-songwriter with one of last year's best albums -- wouldn't win this?
___