The Cook County ordinance is aimed at so-called straw purchasers, who legally buy guns but give them to convicted felons or others barred from owning firearms. Law enforcement, including Chicago's top police official, say such purchases are largely responsible for illegal guns spilling into Chicago -- home to one of the strictest gun-control laws in the nation -- and other nearby communities.
In fact, one study found that more than 1,300 guns confiscated by Chicago police since 2008 were purchased at a single store in Cook County that's just outside city limits.
"The 'burbs are flooding Chicago with guns continuously," said Commissioner Jesus "Chuy" Garcia, who said Cook County accounts for as much as 30 percent of the guns legally sold in Illinois. "And this ordinance raises the bar on the responsibility of gun owners as it relates to lost, stolen or transferred guns."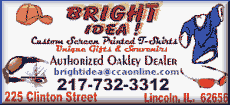 Under the ordinance, which takes effect in August, gun owners will be required to report the make, model and serial number of their weapon to the Cook County sheriff's office within 48 hours of it being lost, stolen, sold or otherwise transferred to someone else. Failure to comply carries a $1,000 fine for the first violation, $1,500 for each gun on the second offense, and $2,000 after that.
Despite its own strict gun-control ordinance, Chicago surpassed 500 homicides last year -- the vast majority of which were fatal shootings. And last month marked the city's deadliest January in more than a decade, averaging more than one homicide a day.
"We are giving law enforcement the additional tools they need to reduce the number of guns purchased legally that are used in shootings," Cook County Board President Toni Preckwinkle said after the ordinance was passed. "This is part of a comprehensive effort to stop the violence plaguing our neighborhoods."
Chicago Police Superintendent Garry McCarthy has strongly supported cracking down on straw purchasing. On Monday, during his weekly display of guns seized by officers in the previous week, he reiterated a stance he's been pushing for weeks: Existing laws are far too weak and too easily skirted by straw purchasers.
Chicago Mayor Rahm Emanuel is pushing a plan scheduled to go before the City Council this week that would increase jail time to anyone in the city who fails to report when their guns are lost, stolen or sold. And in Washington, U.S. Sen. Dick Durbin of Illinois is pushing legislation that would include a maximum 30-year prison sentence for straw purchasers.
Emanuel's office applauded the county's ordinance, calling it "the perfect example of a common sense law that will impact straw purchasers who illegally sell guns to criminals."
[Associated Press; By DON BABWIN]
Copyright 2013 The Associated Press. All rights reserved. This material may not be published, broadcast, rewritten or redistributed.