Illini wandering in the land of the lost
By Jeff Mayfield

Send a link to a friend
[February 06, 2013] One thing they never covered back in sports writing school was what to do when your team is lost, when road trips are disasters or when you can't hold serve on your home court. However, that is exactly the place the Illinois Fighting Illini find themselves at the present moment. And I'm surprised that my computer even let the keystrokes type out Fighting Illini right about now.
I'm not saying the effort is bad. I think the team is working hard to get the monkey off their backs, but the execution has disappeared and the playing with passion and with a sense of urgency has gone out the window. Where did it go? If you find it, please give Illinois coach Groce a call and give it back to him. I'm quite sure he is pulling his hair out... Wait, that's not possible, is it? You know what I mean!

I just thought going into their last game with the Wisconsin Badgers that they would find a way to snap out of it. After subjecting myself to that debacle, I once again remembered that it was personally a lot easier for me to walk away from coaching the game than most of my friends ever thought possible. The margin between winning and losing at the D-I level is so slim that it has to be mind-boggling at times.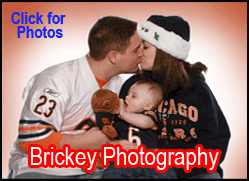 I mean, take for instance Illinois' current situation. The Illini have lost six of their last seven, including four in a row at home. Is it even possible to lose four in a row at home? How do you write about that? What possible positive spin can you conjure up to even find any silver lining? I'm really trying here. But as I left the Assembly Hall early Sunday evening, I was in such a stupor that I figured I'd probably get hit by a bus... and I was on the sidewalk. But that's how this season has been going.
What's worse is that those who are even more positive than I am have no idea where Illinois' next wins are gonna come from. At this precise moment, I could not help them one iota!
I wonder IF we have a sports psychologist? Is he or she on the scene? And has anything been discovered or determined? I know the Illini have the talent to turn this thing around; I just don't know how we convince our players that now is the time!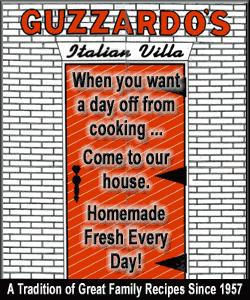 If you handed me the keys to the Illini right now, I wouldn't know what to do with them. Where would you start? We seem to struggle with the easiest things. Then when our ballhandling bites us or we throw yet another pass into the stands, we get that defeated attitude -- like here we go again ... wash-rinse-repeat -- over and over again!
I'm sorry that I'm not more optimistic, but right now all I can really tell you is that the Illini are not playing well, and the culprit is... everybody. We are code blue right now. We need all hands on deck. We need all for one and one for all.
Will we snap out of it Thursday night when Illinois hosts No. 1 Indiana? OR will the coming-out party happen with one of our friendly road contests at Minnesota, Northwestern or Michigan?
I know our loyal LDN readers click on us to get shrewd basketball insights into matters like this. Unfortunately, I dropped my crystal ball when I avoided getting hit by the bus.
All I know for sure is that we're gonna keep playing. We're due... aren't we? Something good has to happen for these Illini, doesn't it? Don't the basketball gods owe us big-time? There has to be a big upset brewing deep down inside us somewhere. There has to be a run... a winning streak just dying to come out. Why not Thursday? Why not Sunday? Why not... the rest of the way?
Why not?
[By JEFF MAYFIELD]
Respond to the writer at jmayfield@ctitech.com.