The Memphis, Tenn., company says its personnel will leave the company in stages through May 2014.
Company spokesman Glen Brandow declined to say how many employees are leaving, or even how many U.S.-based officers and executives FedEx employs.
Most employees won't learn if they're eligible for the buyouts until next week, but they learned about the reductions in emails from their bosses.
In December FedEx offered employees up to two years' pay to leave. It's seeking to reduce annual costs by $1.7 billion by 2016. The company said then that it was pessimistic about the U.S. economy but confident about growing its own earnings.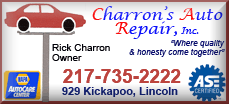 FedEx is viewed as a bellwether of the nation's economic health because of the vast number and kinds of shipments it handles for consumers and businesses. It employs more than 278,000 people worldwide, according to FactSet.