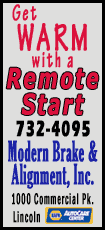 Treasury said that $31 billion of the $41.3 billion that it borrowed since the suspension kicked in on Monday went to restoring two government employee pension funds. Treasury had moved money over from those funds to avoid breaching the $16.4 trillion borrowing limit.
President Barack Obama signed legislation Monday that would temporarily suspend the $16.4 trillion limit on federal borrowing until May 19. Experts say that will allow the government to borrow about $450 billion to meet interest payments and obligations like Social Security benefits and government salaries.
Once the suspension of the debt ceiling ends, Treasury said it would resume using extraordinary measures such as tapping the government employee pension funds. Those bookkeeping maneuvers create about $200 billion in headroom which would allow the government to keep operating possibly into August before the threat of another default.

A group of 15 Republican House members has written a letter to Treasury arguing that the extraordinary measures will not be available in May. But Treasury officials said they disagreed with that interpretation and will lay out in a response the reasons they believe those bookkeeping maneuvers can be used starting in mid-May.