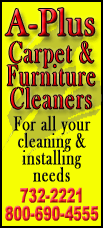 Mahmoud Ahmadinejad made the proposal during the first trip to Egypt by an Iranian leader since 1979. It came at a time when his own economy is staggering from the effects of Western sanctions over Iran's suspect nuclear development program, and it was unclear how he could spare funds or credit for his new ally.
The latest bad news for Egypt's economy came Tuesday with an announcement that the country's foreign currency reserves dropped 10 percent in the past month. Even before that, the treasury warned that the reserves were at a "critical" low point.
Egypt's government had no immediate reaction to Ahmadinejad's offer, made in an interview with the state-run Al-Ahram daily.
"We can provide a big credit line to our Egyptian brothers," he told the paper. "If the two peoples cooperate and join forces, they can become an important element."

Egypt and Iran have grown closer since President Mohammed Morsi of the Muslim Brotherhood took power in Egypt last summer. The two countries severed relations after the 1979 Islamic revolution and Egypt's peace treaty with Israel the same year.
Ahmadinejad is attending an Islamic nations summit in Cairo but arrived a day early for talks with Egyptian leaders.
Ahmadinejad's reception in Egypt has not been entirely welcoming. On Tuesday, he had to flee an ancient mosque in downtown Cairo after a Syrian protester took off his shoes and threw them at him, an especially grave insult in the Arab world. Iran is Syrian President Bashar Assad's main regional ally in the civil war there.