Overall, one of the nation's largest drugstore chains said revenue climbed nearly 11 percent in the quarter to $31.4 billion, even though a wave of generic drugs recently has been hurting top-line growth for drugstores and pharmacy benefits managers, which run prescription drug plans for employers, insurers and other customers.
Generic equivalents to top-selling medicines like the cholesterol fighter Lipitor hurt revenue for these companies because they are cheaper than their brand-name counterparts. But they boost earnings because they come with a wider margin between the price drugstores and PBMs pay to buy them and the reimbursement they receive for doling them out.
CVS Caremark Corp., which runs 7,458 drugstores in the United States, said Wednesday that revenue from drugstores open at least a year grew 4 percent, as the number of prescriptions filled at the stores climbed 9 percent. Revenue from stores open at least a year is considered a key indicator of a drugstore chain's financial health.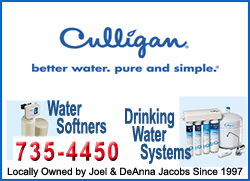 The company said that its pharmacy services segment, which includes one of the nation's largest PBM businesses, benefited last year from the addition of large clients like home improvement retailer Lowe's Cos. Revenue from that segment jumped more than 17 percent to $18.6 billion compared with the final quarter of 2011.
CVS, which is based in Woonsocket, R.I., earned $1.13 billion, or 90 cents per share, in the three months that ended Dec. 31. That compares with earnings of $1.06 billion, or 81 cents per share, in the same period in 2011. Adjusted earnings totaled $1.14 per share, when excluding a loss for the early retirement of some debt.
Results beat Wall Street estimates. Analysts expected, on average, earnings of $1.10 per share on $31.14 billion in revenue, according to FactSet.
For the full year, CVS Caremark earned $3.88 billion, or $3.03 per share, on $123.13 billion in revenue.
The company said that it continued to benefit from business that it gained due to a split between Walgreen Co., the nation's largest drugstore chain, and Express Scripts Holding Co., the nation's largest PBM. Walgreen and Express Scripts let a contract between them expire at the end of 2011, and that caused some Walgreen customers to migrate to CVS stores because they needed a place to fill their prescriptions.
Walgreen and Express Scripts resumed doing business last September. Even so, CVS estimates that it gained more than 5 million prescriptions, and it expects to keep at least 60 percent of that this year.