Meanwhile, U.S. drivers continue to pay more at the pump. The average price for a gallon of gas in California is now within a nickel of $4.
Benchmark crude for March delivery fell 2 cents to end at $96.62 a barrel on the New York Mercantile Exchange. It dropped as low as $95.04 in the morning.
Crude supplies grew by 2.6 million barrels, or 0.7 percent, in the week ended Feb. 1. Analysts expected an increase of 3 million barrels. Still, total supplies stand at 371.7 million barrels, which is 9.6 percent above year-ago levels, the Energy Department's Energy Information Administration said in its weekly report.
Traders may have been encouraged by a decline of 315,000 barrels in Cushing, Okla., site of the biggest U.S. storage hub. The EIA also said gasoline demand rose nearly 5 percent during the past four weeks.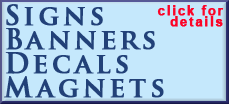 Gasoline is getting more expensive by the day. The nationwide average price for a gallon of gas rose for the 20th straight day to $3.55, a level not seen since late October. It's jumped 18 cents in just eight days. Gas now costs 7 cents more than it did a year ago.
Californians are feeling the biggest pinch. The average price has gone from $3.61 a gallon to $3.96 in just a month. In New York, the average price has jumped 14 cents in the past week to $3.90 a gallon.
A number of factors are at play: Higher crude oil prices, slowing output at refineries that are undergoing maintenance, and low supplies of gasoline.
Oil sold off earlier Wednesday after data released by the American Petroleum Institute, a trade group for the oil and gas industry, showed that U.S. stockpiles of crude rose by 3.6 million barrels last week. The API report is based on voluntary submissions from refineries, storage terminals and pipeline operators. Weekly updates to the government are mandatory.