Emmy Award-winner Casey Childs to appear at the Atlanta Public Library

Send a link to a friend
[February 06, 2013] ATLANTA -- Are you a TV junkie? A "secret soapie"? Then you won't want to miss the Behind the Scenes program at the Atlanta Public Library in February. A prominent television and off-Broadway theater director, Casey Childs, will appear at Behind the Scenes on Friday, stopping off in Atlanta on his way from his Los Angeles TV studio to his New York theater company.
The event begins with a reception at 6:30 p.m. at the North Greens Golf Course in Atlanta, followed by a discussion with the artist at 7 p.m.

Childs has produced and directed television for more than 25 years, working on such shows as "As the World Turns" for CBS, "Another World" for NBC and "The City," and "Loving," "One Life to Live," "All My Children" and segments of "Spin City" for ABC. He also has directed shows for Turner Broadcasting, Lifetime and Sony's Nick at Nite.

He has won two Emmy Awards for his television directing and countless nominations for both producing and directing in television.

Childs founded the New York off-Broadway theater company Primary Stages in 1984 and since then has produced over 100 new plays, many of them world premieres. He is a graduate of Carnegie Mellon University, with a bachelor's degree in acting and a master's in directing. He has acted and directed all over the United States and Great Britain and has taught and lectured on the subjects of television and theater at leading theater schools throughout the country. He also has made three trips to Russia as a guest of the Federation of Russian Theatre Workers.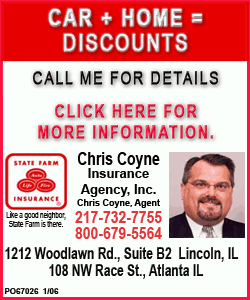 Join the gathering Friday for interesting insights and a behind-the-scenes look at favorite shows and soap stars, hear Casey's personal stories of his life in the New York theater world and L.A. television studios, and get a once-in-a-lifetime chance to ask questions of this Emmy Award-winning director.
Tickets to Behind the Scenes are $12.50 for adults, $7 for students and are available at the library or at the door on the night of the event.
For more information, visit http://www.apldinfo.org/.
Behind the Scenes is sponsored by the Atlanta National Bank and the city of Atlanta.