The reference was a throw-away joke from his last franchise reboot.
The director played a scene from his 2009 "Star Trek" film to illustrate the importance of embroidering films with subtle details, and freeze-framed on a shot of a familiar "Star Wars" robot peeking from space junk.
"So they're looking at all the debris that's out there, and curiously, it's R2D2," he said, drawing a roar of laughter.
Gabe Newell, president of video game developer Valve, shared a stage with Abrams at the Design, Innovate, Communicate, Entertain Summit at the Hard Rock Hotel & Casino.
"So now I have to go back through your movies looking at all the debris to figure out what movie you're going to direct next?" Newell asked.
Abrams has given die-hard fans few clues about his vision for the seventh live-action "Star Wars" film. He was announced as its director in January.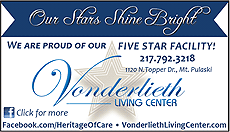 The Sin City appearance left fans of The Force hungering for more insight.
"I'd love to know who they'll focus on, what character, how far in the future it will be set, things like that," said Sadierose Schwartzmiller, 19, a comic-book creator who won her ticket to the event in an art contest.
Abrams has made a name for himself as a trusted steward of beloved fantasy universes, directing well-received additions to the "Star Trek" and "Mission: Impossible" franchises.
"Star Wars" creator George Lucas opened the door to the latest round of spin-offs when he sold his Lucasfilm empire to The Walt Disney Co. for $4.05 billion last fall. The company is planning three sequels and two peripheral movies focusing on characters.