"It's the same struggle now as when he was alive. So his music, when you hear it, it's like he's singing today even though he died some 30 odd years ago," said Mutabaruka, a famed dub poet who attended the celebration along with reggae singers like Sizzla Kalonji.
In the early morning light, some of Marley's relations and old friends danced and chanted to the pounding of Rastafarian drums in the yard of his Kingston home, which is now a family-run museum displaying his guitar, clothing and other memorabilia. Later in the day, Marley's songs were blasted from big speakers as people danced and chatted amid clouds of marijuana smoke.
Donisha Prendergast, a documentary filmmaker and artist who is Marley's eldest granddaughter, said her grandfather's message of "one love" and social revolution remains alive and well. But she said more Jamaicans need to heed it.
"I don't think most people here are really hearing it, you know? They know that his music is around and they are proud of it, but they don't live it. Because if they did, then we would be a stronger people, we would be stronger characters," Prendergast said.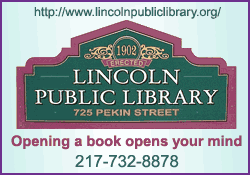 The Caribbean country has struggled the last 40 years, due in large part to political mismanagement by the two main political parties. Good jobs are scarce, the local currency is sliding and the government is so swamped with debt that about half of the budget goes to loan payments.
There were 1,087 slayings last year, which was touted as the lowest number of killings in nine years on the island of about 2.8 million people. When Chicago, with roughly the same population, chalked up 506 homicides last year, the bloodshed put the city at the center of the U.S. debate over guns.