"It was like being the Indiana Jones of jazz, only without the boulder coming out after you," said the 32-year-old Truesdell. "I was sitting in a dusty room and going through papers from the '40s and all of a sudden finding all these gems."
Truesdell's two-year odyssey would take him to university music archives and the personal collections of musicians who worked with Evans, and he eventually discovered more than 50 previously unrecorded arrangements by Evans who died in 1988. Truesdell's mentor, jazz arranger-composer Maria Schneider, Evans' former assistant, likened his find to buying an old house only to "discover a box of lost Beethoven manuscripts in the attic."
Schneider encouraged him to bring the arrangements to life. He self-financed and self-produced his debut album as a leader, "Centennial: Newly Discovered Works of Gil Evans," released on May 13, 2012, Evans' 100th birthday.
"Centennial" includes 10 previously unrecorded Evans arrangements ranging from "Beg Your Pardon," written in 1946 for the Claude Thornhill Orchestra, to a 19-minute medley of three Evans tunes that the arranger wrote in 1971 for his 24-piece "dream band" that included instruments not typically found in a jazz big band such as oboe, bassoon and English horn.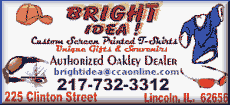 Now, "Centennial" has been nominated for three Grammys at Sunday's awards show in Los Angeles. Truesdell is up for best large jazz ensemble album. Evans was posthumously nominated for best instrumental arrangement for "How About You" and instrumental arrangement accompanying vocalist(s) for "Look to the Rainbow," performed by Brazilian singer Luciana Souza.
"I was speechless when the nominations were announced, but I was mostly thrilled that Gil got nominated for arrangements that would have remained in filing cabinets had we not played them," said Truesdell, interviewed over lunch. "I wanted to bring Gil's name back into the limelight ... and show how much more there was to him than those amazing records he did with Miles Davis."
During a career that spanned five decades, Evans "was always looking for something new and exciting," from the '40s when he wrote arrangements for the innovative Claude Thornhill Orchestra to the '80s when he collaborated with Sting and David Bowie, said his son, Miles Evans.
Evans won a Grammy in 1988 for best big-band jazz instrumental performance for "Bud and Bird," and shared a Grammy with Davis for best jazz composition in 1960 for the groundbreaking "Sketches of Spain," a symphonic jazz interpretation of Spanish composer Joaquin Rodrigo's "Concierto de Aranjuez."
Truesdell discovered the 1947 arrangement for "How About You" in the Thornhill archives at Drury University. His search was triggered by his composition teacher Bob Brookmeyer, who said it was his favorite piece from his days in the Thornhill orchestra. Half of the arrangements on "Centennial date to Evans' formative years with the Thornhill band in the late '40s and early '50s when he experimented with adding instrumental colors such as a flute/piccolo section and introducing classical music influences into large ensemble jazz.