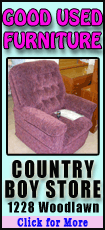 But these days, lyric videos are used to promote new songs, giving fans something to hold on to between a song's release and the launch of an official music video. It has become a part of the marketing repertoire for many of music's top acts, including Taylor Swift, Katy Perry, Prince, Justin Bieber, Ke$ha, Maroon 5 and dozens of others.
Justin Timberlake, who recently released a lyric video for his new single, "Suit & Tie," took things to new heights when the clip broadcast on TV -- MTV to be exact.
"As soon as we knew (Timberlake's label) was going to push out a lyric video, we proactively asked them to let us make this an event the biggest way possible," said Amy Doyle, MTV's executive vice president of music and talent. Timberlake's lyric video premiered on all of MTV's television networks and website. The official video has yet to be released.
When CeeLo Green released the audio version of "(Expletive) You" in 2010, he wanted to maintain the buzz of the song, but didn't have an official video to share at the time.
So Green -- along with his management team -- huddled up and created a colorful, cartoonish video with the song's lyrics appearing onscreen as the song played. The video hit the Web, and Green was hoping he would build more momentum around the groovy song without spending much money.
The video became a viral hit, and the best promotional tool to broadcast Green's new music.
"It was cost-effective," said the singer-rapper-songwriter, who won a Grammy Award for the expletive-laden song, also known as "Forget You."
"It was a chance to put out a video and give people a chance to follow the lyrics, helping them understand the song more and gauge their interest," he added about the clip, which has more than 10 million views on YouTube.
Doyle said MTV will be open to airing more lyric videos on a "case-by-case" basis. She said some could air on the television network and others online.