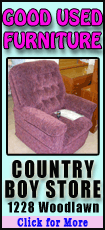 "Even though he's considered high-functioning right now, he wasn't in the past, and that's why I thought him carrying the movie and trying to do the movie and tutoring would have been too much for him," the 45-year-old singer said.
Braxton decided he should take a smaller role.
"He was a little disappointed at first, but I think in the end, he's happy about the turnout," she said.
Braxton understands the pressure. Although she has had small acting roles and stars in the WE reality TV series, "Braxton Family Values," which has its season premiere March 14, she is the main star of "Twist of Faith" -- and that makes her nervous.
"I never had to carry anything before. It's a lot of work," she said of her role in the film, which debuts Saturday on Lifetime (8 p.m. EST).
"Singing is indigenous for me, but acting is not. I've had to work to prepare for it," said Braxton, adding later: "Be nice to me, guys! This is my first real acting debut! There are a few boo-boos. ... It's a lot more technical than I thought."