Speaking after being ceremonially sworn into office by Vice President Joe Biden, Kerry said his military service in Vietnam taught him the cost of failed diplomacy. He said he was committed to working for peace but would not shy away from defending America, its values or ideals if they come under threat from "extremism, terrorism, chaos or evil."
The U.S. does "exceptional" things on which the world depends and it will continue to do so, the former Massachusetts senator said to applause from a large crowd of current and former lawmakers and national security officials in the State Department's ornate Ben Franklin Room.
"It's well-known that my experience in war shaped my experience of the human costs of failed diplomacy and the cost of conflict itself," he said in the roughly 20-minute speech that was short on policy specifics but long on outlines of his broad foreign policy vision.
"I am proud to take on this job because I want to work for peace, and because the values and the ideals of our nation are really what represent the best of the possibilities of life here on earth," Kerry said.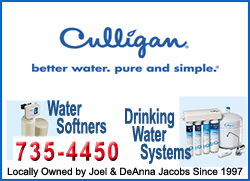 "But, I make clear today to those listening, while my preference is for a peaceful resolutions to conflict, my journey has taught me that when remedies are exhausted we must be prepared to defend our cause and do what is necessary to stand up to extremism, terrorism, chaos and evil. And we will continue to do so."
He noted several so-called soft-power projects that he said represented American values, such as U.S. contributions to AIDS treatment and prevention, pushing for the rights of girls and women, and childhood education. Yet, he stressed that successes may be endangered by technological advances, the explosion of youth populations and "unleashed sectarian strife and religious extremism."
"Unless we stay vigilant, these forces threaten to unravel whole nation states and create greater pockets of instability that we have seen in recent times," he said. "This is our challenge."
He closed with an exhortation to his new subordinates.
"America does exceptional things and we must continue to do those things. The world depends on us," he said. "This is not a time for America to retreat. This is a time for us to continue to lead."
"Let's get to work."
Wednesday's ceremony was entirely symbolic as Kerry already had taken the oath in private on Friday and began working in his new job over the weekend.
His first few days in office have been dominated by introductory meetings with State Department and USAID staffers and phone calls to foreign officials, many of whom he already knows from his years as chairman of the Senate Foreign Relations Committee.
In the hours before Wednesday's ceremony, Kerry spoke by phone with NATO Secretary General Anders Fogh Rasmussen and Russian Foreign Minister Sergey Lavrov. On Tuesday, he spoke with U.N. Secretary-General Ban Ki-moon, the foreign ministers of China and India, and European Union foreign policy chief Catherine Ashton. He also has spoken with senior officials in Israel and the Palestinian territories, Britain, France, Germany, Turkey, Canada, Mexico, South Korea and Japan.
Aside from pleasantries and pledges to work closely together, those conversations have focused largely on the ongoing crisis in Syria, upcoming nuclear talks with Iran, North Korea's threats to test another atomic device and the evolving situation in North Africa, according to the State Department.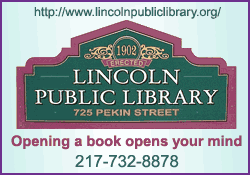 The department has released several statements in Kerry's name since Monday but only one so far, a reaction to an investigation into a deadly bus bombing in Bulgaria last year, has dealt with substantive policy matters. The others have been congratulatory messages to the people of New Zealand and Grenada on their national holidays and one to those, mainly in Asia, who celebrate the Lunar New Year.
Kerry also met on Monday with a group of visiting Afghan musicians and on Wednesday with a delegation of Burmese women's rights advocates.
[Associated Press; By MATTHEW LEE]
Copyright 2013 The Associated Press. All rights reserved. This material may not be published, broadcast, rewritten or redistributed.