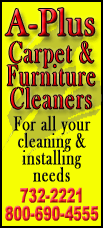 The Cavs were coming off a stunning upset of Oklahoma City, one of the league's best teams. It would have been easy to take the lowly Bobcats (11-37) for granted, but Cleveland came out energized from the start, built a 33-point lead after three quarters and sent Charlotte to its 11th loss in 13 games.
Tristan Thompson scored 17 for the young-and-improving Cavs, who are 8-9 since Jan. 1.
Byron Mullens scored 15 to pace Charlotte. Bobcats leading scorer Kemba Walker, averaging 17.8 points per game, had just five on 2-of-11 shooting.
Cavs coach Byron Scott was eager to see how his team would respond after Cleveland's stunning win over the talent-thick Thunder. While trying not to disrespect the Bobcats, Scott said before tipoff that "this is a game we should win ... this is the game you should be the most worried about as a basketball player."
As it turned out, the Cavs had no concerns and coasted to their biggest win since May 7, 2010 against Boston -- LeBron James' last victory as a member of the Cavaliers.
By halftime, Cleveland was ahead by 28 points, shooting 62 percent from the floor and coasting toward a rare blowout win.
Irving, Thompson and Waiters went a combined 17 of 23 from the field in the first half as the Bobcats appeared as if they couldn't wait to get on the plane back to North Carolina.
The Cavs kept it up in the third quarter, pushing their lead to 33 entering the fourth. Cleveland came in averaging 96 points per game and had 100 by the end of the three, allowing Scott to rest Irving and the rest of his starters for the final 12 minutes.
Charlotte went 0-5 on a brutal five-game, 10-day trip in which they also lost rookie forward Michael Kidd-Gilchrist to a concussion.
Thompson made all five shots and scored 13 points in the second quarter as the Cavs did almost anything they wished against the sluggish Bobcats.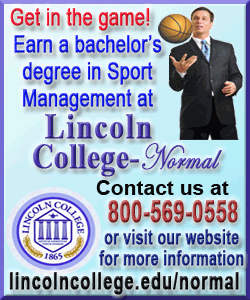 Trailing by 11 after one, the Bobcats got within 36-29 early in the second quarter on a 3-pointer by Mullens before the Cavaliers scored 14 straight points.
Thompson, a natural left-hander who has shown a deft touch with his right, scored on consecutive short right-handed jumpers in the lane and dropped three free throws -- with his left -- in the spurt as the Cavs opened a 21-point lead. Thompson actually tied Scott in a 3-point shooting contest after a recent practice using his right hand.
Irving, who single-handedly took down the Thunder in the final minutes on Saturday while scoring 35, didn't have to work nearly as hard. He buried consecutive 3-pointers in the third before Scott decided to pull him and let Cleveland's reserves close things out.
NOTES: Scott said he'll have no problem with the decision if Miami coach Erik Spoelstra chooses to start Chris Bosh in the All-Star game rather than Irving. "He's the coach," Scott said. "He's earned that right to pick who he wants. I have a lot of respect for Erik." Spoelstra hasn't publicly announced his intentions, but he's likely to move LeBron James to point guard to replace the injured Rajon Rondo and put the Heat's Chris Bosh at power forward. Irving, selected to his first All-Star game as an Eastern Conference reserve, said he's "just excited to be part of the game whether I'm a starter or not." ... Kidd-Gilchrist sustained his concussion Saturday in Houston. Before he can play again, he must pass neurological tests under the league's concussion protocol. The earliest he can return is Friday at home against the Lakers. Bobcats coach Mike Dunlap said the rookie "feels substantially better. His head is clearer." ... The Bobcats fell to 1-14 all-time in Cleveland.
[Associated Press; By TOM WITHERS]
Copyright 2013 The Associated Press. All rights reserved. This material may not be published, broadcast, rewritten or redistributed.