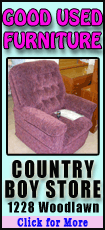 The game began as one that LCU was going to run away with as they grabbed a double-digit lead within the first 10 minutes of the first half. They extended that lead to as much as 14 points in the first half, while ending the half up by 12 points, with a score of 33-21.

The first five minutes of the second half was much the same as LCU pushed their lead back up to 14 points at multiple times. However, the last 15 minutes of the game was controlled by Moody. MBI turned up their pressure on defense and eventually went to a zone defense, which created problems for the LCU offense as they struggled to get open looks against the extended guard play in the MBI zone. LCU's 14-point lead quickly went away as MBI was able to tie it up with a little less than nine minutes left in the game. Once MBI went ahead on the scoreboard, they continued to extend their lead to as much as nine points.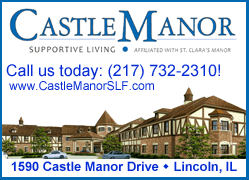 With 2 1/2 minutes left, LCU showed some fight, as junior guard Moriah Kirkpatrick (Mount Vernon, Mount Vernon Township) and sophomore guard Tatiana Colclasure (Effingham, Effingham High) knocked down a couple of big 3s to pull LCU within three points. As MBI struggled from the free-throw line, LCU had the ball with four seconds left in the game, down by three, but failed to get a game-tying shot off as time expired.
Colclasure led LCU in scoring as she put up 19 points on 7-of-20 shooting. She also had 11 rebounds, which gave her a double-double. Kirkpatrick had 17 points on 7-of-17 shooting, along with seven rebounds. Sophomore forward Alicia Carson (Gobles, Mich., Bloomingdale High) had a big night on the boards as she grabbed 19 rebounds and chipped in six points.
For Moody, junior guard Rani Parish (Dallas, Texas) led the team with 16 points on 7-of-23 shooting, six steals and four assists. Freshman forward Olivia Hunter (Murfreesboro, Tenn.) also had 16 points, on 7-of-17 shooting, and grabbed 11 rebounds.
LCU will try for their next win on Thursday as they host St. Louis College of Pharmacy (2-14) at 7 p.m. at the Laughlin Center.
___
LCU's School of Undergraduate Studies is a member of the National Christian College Athletic Association, Division II. Founded in Lincoln in 1944, Lincoln Christian University's three schools -- the School of Undergraduate Studies, the Hargrove School of Adult & Graduate Studies, and the Seminary -- share a mission to nurture and equip Christians with a biblical worldview to serve and lead in the church and the world. For more information about the Red Lions, visit LincolnChristian.edu/athletics.
[Text from file received from Lincoln Christian University]