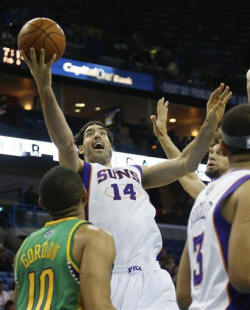 Hornets beat Suns 93-84, end 4-game skid
Send a link to a friend
[February 07, 2013] NEW ORLEANS (AP) -- Greivis Vasquez scored 19 points, Al-Farouq Aminu added 16, and the New Orleans Hornets snapped a four-game losing streak with a 93-84 victory over the Phoenix Suns on Wednesday night.
Vasquez, who scored 15 points in the first half, was 8 of 9 from the field and had 12 assists in his 19th double-double of the season.
Ryan Anderson added 14 points and Robin Lopez 11 for the Hornets, who were making a rare appearance in New Orleans Arena. Because of the Super Bowl this past week, the Hornets were playing only their second home game in the past eight and fourth in the past 13.
Eric Gordon was 3 of 14 from the field and finished with nine points.
Marcin Gortat and Jared Dudley each scored 14 points for the Suns, who came in off a win at Memphis on Tuesday night.
Goran Dragic added 13 points, and Luis Scola and Michael Beasley had 11 apiece for Phoenix.
Jermaine O'Neal returned to the Suns' lineup and scored seven points to go along with three rebounds.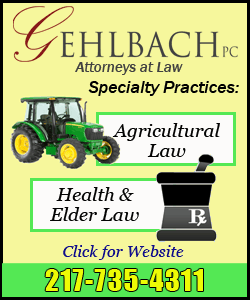 Lopez scored nine points in the third quarter, including six in a three-minute spurt when the Hornets went on a 13-2 run to take a 73-63 lead. Lopez had two baskets on offensive rebounds, both off misses by Gordon.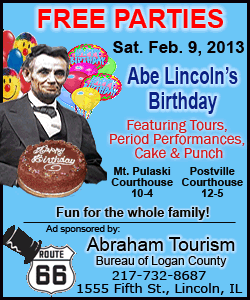 Phoenix trailed 78-71 after three quarters but cut the Hornets' lead to two midway through the fourth. Anderson's 3-pointer and a layup by Lopez quickly built the lead back up to seven.
Despite Gordon's early shooting struggles, the Hornets took a 54-53 halftime lead. Vasquez picked up Gordon's slack, making 6 of 7 attempts and leading New Orleans with 15 points.
Gordon was 2 of 8 from the field and missed both of his free throw attempts, finishing the half with seven points.
New Orleans coach Monty Williams kept his starters on the bench for nearly half of the second quarter, but Phoenix was unable to build any separation against the Hornets reserves. The Suns' 27-26 first-quarter lead turned into a 37-35 deficit at the 7:31 mark of the second quarter when Gordon, Vasquez and Davis returned to the lineup.
New Orleans' bench outscored the Suns' bench 20-15 in the first half, but a 24-14 edge in rebounding kept Phoenix close. The Suns scored 11 second-chance points and held New Orleans to zero. Scola and Dragic each scored 11 points in the first half.
Copyright 2013 The Associated Press. All rights reserved. This material may not be published, broadcast, rewritten or redistributed.