For more information, feel free to call 735-1731.

___

Getting Started with an iPad

Come learn how to organize, explore and maximize your new digital device. Pinch, swipe, tap and shake your way through the features and functions, including photos, videos, calendar and various apps. Find some hidden gems and tips to make you a confident and proud iPad owner.

Course fee: $90, includes text

Dates: Tuesday, Jan. 29, and Thursday, Jan. 31 (two sessions)

Time: 5:30-8:30 p.m.

___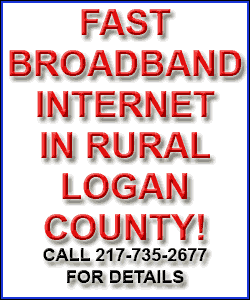 Getting Started with Digital Cameras
Experiment with digital photography by using the standard settings on your camera, and practice downloading the pictures to a computer. You will learn about digital images and what resolution is right for your pictures. Learn how to email your pictures, organize them into folders and back them up. Bring your digital camera, transfer cable and user manual to class.
Course fee: $59, includes materials and USB drive
Date: Tuesday, Feb. 5 (one session)
Time: 5:30-8:30 p.m.
___
Getting Started with Computers
If you've never used a computer, then this is the class for you. Learn the most basic computer skills -- how to turn it on, how to use a mouse, how to point and click, and other essentials for using a PC. This is a hands-on class with plenty of time to practice your new skills.
Course fee: $55, includes materials
Date: Thursday, Feb. 7 (one session)
Time: 5:30-8:30 p.m.
___
Getting Started with Computers II
Get lots of hands-on experience using the start menu programs and working with a word processor. Practice using Windows to locate and manage your files. Increase your knowledge of the Internet by searching, bookmarking and choosing what to print. Experience with using the mouse or the Getting Started with Computers class is helpful.
Course fee: $99, includes text
Dates: Tuesday, Wednesday and Thursday, Feb. 12-14 (three sessions)
Time: 5:30-8:30 p.m.
___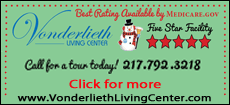 This course is designed primarily for beginners, but longtime spreadsheet users will also learn many valuable hints and techniques for more efficient use of spreadsheets for work or home. Topics include creating and editing worksheets, using cut, copy, paste and the fill command to create spreadsheets faster. Students will create a wide variety of formulas using relative and absolute addressing (formulas using the $) and some of the popular built-in functions. Customizing reports and visually representing data with charts and graphs will also be covered.
Course fee: $149, includes text
Dates: Tuesdays and Thursdays, Feb. 19 to Feb. 28 (four sessions)
Time: 5:30-8:30 p.m.
___
Enhanced ACT Review
COLLPREP 1001, Course Code: 2688
This course offers everything you need to succeed on the ACT exam. You will use practice exams to learn about the different types of questions and the best strategies for successfully answering them. The workshop consists of six two-hour sessions, which include discussions of test-taking strategies and reviews of English, math, reading and science reasoning skills.
Course fee: $90, includes text & materials
Dates: Mondays and Wednesdays, March 18 to April 10, excluding April 1 and 3 (six sessions)
Time: 6-8 p.m.

___
QuickBooks Introduction
Designed for business professionals rather than accountants, QuickBooks assists you in staying organized with your business financial records. Topics include setting up company records, creating invoices, processing payments, entering and paying bills, and more. A 140-day trial version of QuickBooks is included.
Course fee: $110, includes text and 140-day trial version
Dates: Tuesday and Thursday, April 9 and 11 (two sessions)
Time: 6-9 p.m.
___
QuickBooks Level II
COMPNCR 1317, Course Code: 3056
Continue to learn QuickBooks and streamline your small business accounting. Topics include processing payroll, tracking and paying sales tax, working with balance sheet accounts, and more. Let QuickBooks handle all the accounting functions of your business. Prerequisite: Completion of QuickBooks 2010 Introduction or equivalent.
Course fee: $110, includes text
Dates: Tuesday, April 16, and Thursday, April 18 (two sessions)
Time: 6-9 p.m.
[Text from file received from Heartland Community College, Lincoln Center]