One of our newcomers asked to meet with me and took me out to lunch (I like him already). He is investigating Christianity and is so new to it that I doubt he could find the book of Genesis if I asked him. During lunch, he nervously got to his question: "Will you teach me how to pray?" I laughed and asked, "Who am I now, Jesus?" He had this blank look on his face and it hit me, he was unaware the disciples asked Jesus the same thing.
I took out a napkin and wrote the name God on the far left … and the Name Jesus on the far right. I told him prayer begins with talking to God the Father and usually ends with "In Jesus Name." That's not some mystic incantation. The scripture's command that we pray in the Name of Jesus. It's more of an attitude than a statement. I then told him that everything between Praying to God and ending in Jesus name, the Holy Spirit helps to take your words and make them perfect. You don't have to say it perfect to pray.
We're promised in Scripture that the Holy Spirit takes our prayers and then goes to the Father on our behalf to say exactly what we need to have said. (Roman's 8:26-27)
The church copier broke down once early in my ministry. I don't know a thing about copiers so I called the repair shop to see if they could walk me through the repair over the phone. I quickly discovered, however, that I didn't even know how to describe what was broken. I didn't know the names of the parts. I just knew the copy machine didn't work. The shop sent out a technician. He also called the shop. Unlike me, he knew how to describe what was needed. He used words I didn't understand. And soon the copier was repaired. My need was met because he communicated words I could not express.
This is also what the Holy Spirit does for us. When we don't always know how to pray, the Holy Spirit knows precisely what we need and prays in a language the Father perfectly understands.
The Spirit will not pray for us…the Spirit prays with us. The words translated as the spirit "helps us" actually means "to join with." When we pray, the Holy Spirit will jump in and make those prayers perfect.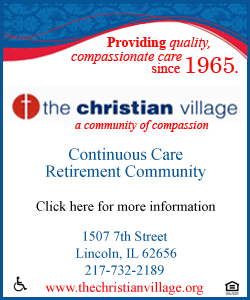 It was just before prom and my son wanted to use our Dodge Charger. Imagine with me, I'm watching TV, my son came in and just stood between me and the television. I asked him what he wanted. He just stood there with a big stupid grin on his face shaking his head up and down saying, "You know!" "I know what?" "You know!" Finally my wife spoke for him, "He wants to know if he can have the Charger for Prom". Bonnie knew what he was saying with him just voicing, "You know!"
I believe it would be spiritually beneficial for us to say a lot more in prayer than just, "You know!" But for a moment, this passage came to life for me. He is my son. What's mine is his. And his request, through my wife, was answered "yes."
Because of the Holy Spirit, we don't have to say our prayers perfectly … we just have to say them. He makes them perfect. This is just one of the many benefits we received when we received the Holy Spirit.
[Ron Otto, Lincoln Christian Church]