Customers bought just over 2 million vehicles last month in China, the biggest auto market by number of vehicles sold, according to the China Association of Automobile Manufacturers.
The figures probably were boosted as customers hurried to finish purchases before businesses closed for next week's Lunar New Year holiday. That is likely to depress February sales.
Global automakers are looking to China to drive revenues amid weakness elsewhere. But double-digit sales growth slowed to 7.1 percent last year amid an economic slump and ownership restrictions imposed by some cities to curb traffic and smog.
In January, sales of sport utility vehicles rose 90.5 percent to 240,700 while those of basic passenger vehicles rose 48.9 percent to just under 1.2 million, according to the CAAM.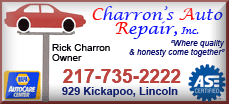 Sales of commercial vehicles lagged those of passenger cars. The group said truck sales overall declined 41.4 percent while those of larger trucks declined 28.5 percent.
General Motors Co. said earlier its sales of GM-brand vehicles in China rose 26 percent in January to a monthly record of 310,765.