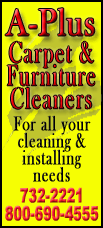 Much of the change was due to the Lunar New Year holiday, which distorts China's economic data each year. But analysts said data reported Friday looked promising.
Export growth accelerated to 25 percent from the previous month's 14.1 percent as companies rushed to fill orders before shutting down for a holiday break of up to two weeks. Import growth accelerated to 28 percent, more than quadruple the previous month's 6 percent.
China's trade growth has rebounded in recent months in a sign of economic recovery but longer-term trade measures are likely to show lower growth than January's double-digit increase. Analysts say the recovery will be gradual and too weak to support a global rebound without improvement in the United States and Europe.
"Seeing the underlying trend is a little difficult. Nevertheless, the data were above expectations and seem generally positive," said Moody's Analytics economist Alaistair Chan in a report.
Last year's Lunar New Year shutdown began in January, leaving fewer work days and boosting this year's figures by comparison. This year's holiday falls entirely in February, which will make this month's trade look unusually weak.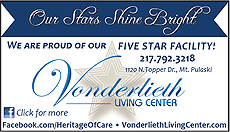 Once holiday distortions are factored out, trade growth for the first three months of the year should be in high single digits, said Goldman Sachs economists in a report.
China's economic growth ticked up in the final quarter of last year from a three-year low. The World Bank and private sector forecasters expect economic growth of about 7.5 percent this year. That would be stronger than the West and Japan but China's weakest performance since the 1990s.
Inflation eased to 2 percent in January from the previous month's 2.5 percent despite a 37 percent jump in vegetable prices after the coldest winter in seven years damaged crops, the National Bureau of Statistics reported. Vegetable prices in some areas soared 74.6 percent.
The inflation decline was due in part to comparison with last January, when the Lunar New Year holiday began earlier and food prices spiked as families stocked up for banquets. This year, the food price spike will show up in February data.
Pressure for prices to rise has increased in recent months, possibly constraining Beijing's ability to support the recovery if needed with more spending or interest rate cuts. Inflation is politically dangerous in a society where the poorest families spend up to half their incomes on food.