Productivity contracted at an annual rate of 2 percent in the October-December quarter, the biggest drop since the first quarter of 2011, the Labor Department reported Thursday. Productivity had risen at a 3.2 percent rate in the July-September quarter.
Labor costs rose at a 4.5 percent rate in the fourth quarter, the fastest gain since the first quarter of 2012.
Productivity is the amount of output per hour of work. It shrank in the fourth quarter because economic activity contracted while hours worked rose. The economy declined at an annual rate of 0.1 percent in the last three months of 2012, a drop caused mainly by deep defense cuts and slower restocking, changes not expected to last.
The trend in productivity has been weak for the past two years. For all of 2012, productivity rose by just 1 percent following an even smaller 0.7 percent rise in 2011. Those gains were less than half the average growth that companies saw in 2009 and 2010, shortly after many laid off workers to cut costs during the Great Recession. And it's below the long-run growth of 2.2 percent a year dating back to 1947.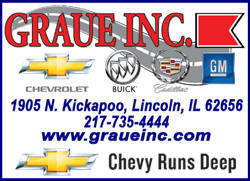 Companies may ultimately need to hire more workers if they see only modest gains in productivity and more demand for their products.
Economists predict worker productivity will be weak through 2013. Higher productivity is typical during and after a recession, they note. Companies tend to shed workers in the face of falling demand and increase output from a smaller work force. Once the economy starts to grow, demand rises and companies eventually must add workers if they want to keep up.
For all of 2012, labor costs were up a modest 0.7 percent. That compared to a gain of 2 percent in 2011 and a decline of 1 percent in 2010. Labor costs were rising more rapidly before the Great Recession, which triggered millions of layoffs and reduced workers' bargaining power.