Based on our regular economic and monetary analyses, we decided to keep the key ECB interest rates unchanged. HICP inflation rates have declined further, as anticipated, and are expected to fall below 2 percent in the coming months. Over the policy-relevant horizon, inflationary pressures should remain contained. The underlying pace of monetary expansion continues to be subdued. Medium to longer-term inflation expectations for the euro area remain firmly anchored in line with our aim of maintaining inflation rates below, but close to, 2 percent. Overall, this allows our monetary policy stance to remain accommodative. The economic weakness in the euro area is expected to prevail in the early part of 2013. In particular, necessary balance sheet adjustments in the public and private sectors will continue to weigh on economic activity. Later in 2013 economic activity should gradually recover, supported by our accommodative monetary policy stance, the improvement in financial market confidence and reduced fragmentation, as well as a strengthening of global demand. In order to sustain confidence, it is essential for governments to reduce further both fiscal and structural imbalances and to proceed with financial sector restructuring.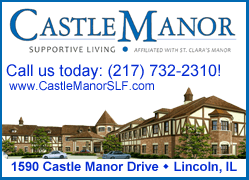 With regard to the liquidity situation of banks, counterparties have so far repaid euro140.6 billion of the euro489.2 billion obtained in the first of the two three-year longer-term refinancing operations (LTROs) settled in December 2011 and March 2012. This reflects the improvement in financial market confidence. Repayments are provided for in the modalities of the three-year LTROs and are at the discretion of the counterparties, who must appropriately assess their funding situation, their ability to provide new loans to the economy and their resilience to shocks. We will closely monitor conditions in the money market and their potential impact on the stance of monetary policy, which will remain accommodative with the full allotment mode of liquidity provision.
Let me now explain our assessment in greater detail, starting with the economic analysis. Euro area real GDP declined by 0.1 percent, quarter on quarter, in the third quarter of 2012, following a contraction of 0.2 percent in the second quarter. Available data continue to signal further weakness in activity in the fourth quarter and at the beginning of 2013. This weakness reflects the adverse impact of low consumer and investor sentiment on domestic expenditure, as well as subdued foreign demand. However, financial market sentiment has improved and the latest survey indicators confirm earlier evidence of a stabilization in business and consumer confidence, albeit at low levels. Later in 2013 a gradual recovery should start, with domestic demand being supported by our accommodative monetary policy stance, the improvement in financial market confidence and reduced fragmentation, and export growth benefiting from a strengthening of global demand.
The risks surrounding the economic outlook for the euro area continue to be on the downside. They relate to the possibility of weaker than expected domestic demand and exports, slow implementation of structural reforms in the euro area, as well as geopolitical issues and imbalances in major industrialized countries which could both have an impact on developments in global commodities and financial markets. These factors have the potential to dampen the ongoing improvement in confidence and thereby delay the recovery.
According to Eurostat's flash estimate, euro area annual HICP inflation was 2.0 percent in January 2013, down from 2.2 percent in November and December and from 2.5 percent in October. On the basis of current futures prices for oil, inflation rates are expected to decline further to below 2 percent in the coming months. Over the policy-relevant horizon, in an environment of weak economic activity in the euro area and well-anchored long-term inflation expectations, underlying price pressures should remain contained.
Risks to the outlook for price developments continue to be seen as broadly balanced over the medium term, with upside risks relating to higher administered prices and indirect taxes, as well as higher oil prices, and downside risks stemming from weaker economic activity and, more recently, the appreciation of the euro exchange rate.