Historic Logan County courthouses to observe Abraham Lincoln's birthday Feb. 9

Send a link to a friend
[February 06, 2013] Postville Courthouse and Mount Pulaski Courthouse volunteers have planned grand celebrations Saturday, Feb. 9, for Abraham Lincoln's birthday. The events include refreshments, speakers and tours.
Mr. Lincoln was a lawyer on the Illinois 8th Judicial Circuit, including court sessions at Postville and Mount Pulaski, before becoming president of the United States. The original Postville Courthouse was purchased by Henry Ford in 1929 and moved to Dearborn, Mich. The courthouse that stands on the Fifth Street site today is a replica that was built in 1953 as part of the city's centennial celebration. The Mount Pulaski Courthouse, the county seat from 1848 to 1855, is an original courthouse building where Mr. Lincoln practiced law.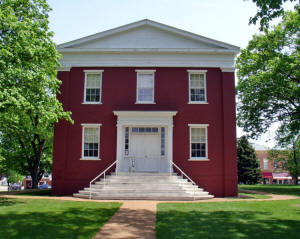 Mount Pulaski's celebration on Feb. 9 will run from 10 a.m. to 4 p.m. The featured speaker will be Brian "Fox" Ellis, a local favorite, who will portray William Herndon during an 11 a.m. presentation. Herndon and Lincoln were law partners. The free public program will be in the second-floor courtroom where Lincoln, Judge David Davis, Stephen A. Douglas, Leonard Swett, Herndon and other lawyers of the mid-1800s 8th Judicial Circuit practiced law. From 1 to 3:30 p.m. there will be activities in a children's area with craft supplies for making cards, bookmarks and pictures, along with an Abraham Lincoln scavenger hunt. Complimentary Mary Todd Lincoln cake will be provided throughout the day.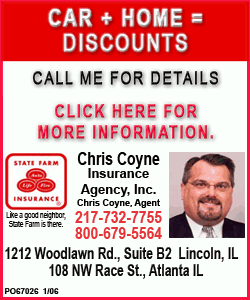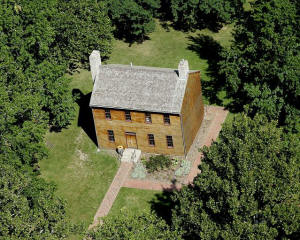 The celebration at Postville Courthouse will be from noon to 5 p.m. The annual celebration will include tours, refreshments, Abraham Lincoln interpreter Gary Simpkins and presentations by the Civil War Ladies. Dorothy Salinger and friends will present a program on clothing of that era at 1 p.m. and 3 p.m.
The Abraham Lincoln Tourism Bureau of Logan County encourages visiting both sites as they celebrate one of the most important people in our heritage, Abraham Lincoln. For more information, call 217-732-8687.