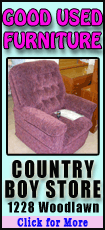 A writer, Dushyanthi Satchi, had reworked the lyrics to the Leonard Cohen song "Hallelujah," from Dylan's favorite movie, "Shrek."
"Dylan's Hallelujah" begins, "It's calm, it's clear, it's a peaceful day, walking through the heavenly gates, hand in hand with teachers and my friends."
"That one thing -- that song -- has been quite healing for us," Nicole Hockley, Dylan's mother, said Thursday.
There have been many musical tributes to the victims of the Dec. 14 tragedy, some put on by world famous performers, others by local musicians and many involving the children of Newtown.
Professional football players were on the verge of tears when a group of 26 children who escaped the Newtown shooting, including Dylan's older brother, Jake, joined Jennifer Hudson at the Super Bowl to sing "America the Beautiful." Another group of Newtown children will perform before the Grammy Awards this weekend.
"Humans have used music in healing forever," said Jane Matson, the choral director at Newtown High School. "It expresses our feelings and gets emotion out in a way that's constructive and beautiful. So I don't think it's any surprise that in trying to heal here, we would turn to music."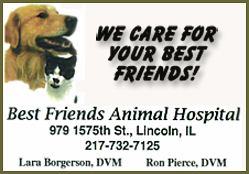 Members of Matson's chamber choir were among about 80 Newtown students who performed with dozens of Broadway stars including Brian Stokes Mitchell, Christine Ebersole and even Monkees frontman Micky Dolenz at a benefit show in Waterbury. The event "From Broadway with Love" was put on by Broadway producer Van Dean, who lives in nearby Trumbull and composer Brett Boles, who grew up in Newtown.
The choir joined star Michael Cerveris to sing "Sunday," a song from "Sunday in the Park with George" about finding the calm after chaos. They also sang "Somewhere" from West Side Story.
That show, whose audience included first responders and the parents of Sandy Hook victims, also featured the choir from Sandy Hook Elementary, on video, singing their school song.
"The idea was to have as many children as possible be a part of it, to give them something to get excited about," Dean said.
High school choir member Kyle Watkins said it was a chance for him and other Newtown kids to experience something positive, to express themselves and to feel like they were helping.
"Newtown is my home and the people are kind of like my family," he said. "A lot of us wanted to do something, but didn't know how to help. So for the choir, our way was singing. It was a miraculous experience."
That's also why Sabrina Post brought students from her performing arts school in Newtown to the nearby home recording studio of former Talking Head and TomTom Club band members Chris Frantz and Tina Weymouth, where they recorded a version of "Over the Rainbow" with folk singer Ingrid Michaelson.