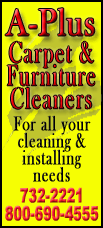 "The trend is freedom," said Max Azria, who sent embroidered tunics, fur outerwear and delicate lingerie-style underpinnings down his runway on the first of eight days of previews.
Richard Chai focused on women's metallic military jackets and slim, ladylike purple skirt suits with man-tailored shirts underneath. Men shared the runway dressed in plaid suits and lean overcoats.
In addition to seasonal greens, berry tones and regal blues popped up on catwalks set up at Lincoln Center and around the city.
Tadashi Shoji was moved by an ice princess just right for a messy weather forecast of blizzard-like snow as Fashion Week headed into the weekend.
Shoji's muse was based on the notion of "exiled mobility" in looks that moved through the Russian Empire and the eventual fall of imperial rule. In shades of white and navy, she traveled from St. Petersburg in long, loose dresses with cascading backs and to Siberia and more peasant styles, including pouffy sleeves and pleated skirts.
For the Chicago-based designers behind Creatures of the Wind, there was a less intricate and more masculine look from seasons past with big, boxy jackets and a palette of black, brown, gray, navy and ivory. A splash of bright orange added color and a pattern of "broken geometry" a bit more interest.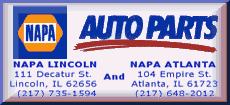 Models on the runway of Kenneth Cole Productions were likely hoping to go home with his shearling coats, quilted puffer jackets and hearty boots. The show marked his return to the runway after a seven-year hiatus.
It's early in the designer previews for editors, stylists, retailers and bloggers, but there seems to be a utilitarian vibe emerging -- maybe a commentary that shoppers want clothes that offer function combined with fashion.
More than 100 shows are planned through Feb. 14 at Mercedes-Benz Fashion Week drawing editors, retailers, stylists and bloggers. The hordes shift to London, Milan and Paris after that.
BCBG MAX AZRIA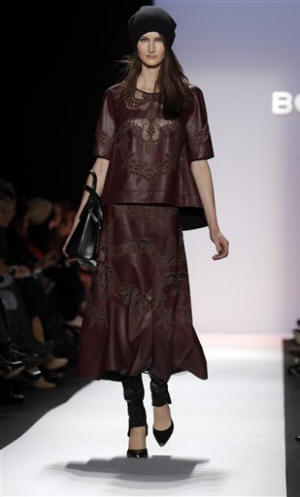 Azria and his design partner, wife Lubov Azria, were inspired by Istanbul's architecture and the Gypsies of southern Europe.
Printed boxy shift dresses were worn over fluid lingerie-like underpinnings. Long vests -- both fur and cashmere -- topped cozy crewnecks. There were more layers, with leather leggings or lizard thigh-high boots that appeared to peek out from the hemlines of dresses and sweaters.
"It sounds a little crazy, but it's also a little bit hippie. It's different than what we've been doing," Max Azria said backstage.
Why the change for fall from more structured styles the two went with for spring?
"My wife likes it all. She likes the colors, the prints, the textures. She likes to see a melange," he said.
RICHARD CHAI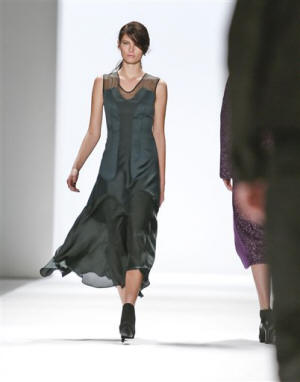 Chai put on a little edge, but he kept his collection neat and trim.
He is among a few designers to include men and women on the same runway. Though they walked one by one, the crowd surely could envision couples: She in a metallic, military jacket and pencil skirt, he in a plaid suit.
Chai used emerald and the dustier, more botanical Linden greens that Pantone Inc., which provides color services to most of the fashion industry, put on its Top 10 list of the season.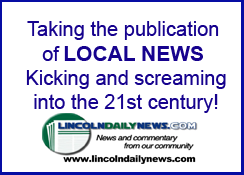 The designer featured a lovely shade of light purple -- a little unusual for fall -- on a textured jacquard with a lacelike effect for a pencil skirt and matching peplum top. A man-tailored shirt underneath added a modernity and utility that Chai is developing as signatures.