On "The Face," the new Oxygen competition show about modeling that premieres Tuesday (9 p.m. EST), Campbell serves as a mentor and team leader. Karolina Kurkova and Coco Rocha also have their own teams, and each brings a different style to the studio.
But all three women, in separate interviews, said that learning to deal with rejection is often the deciding factor in a long career as a supermodel versus being a one-season catwalk wonder.
Campbell, who also gets an executive producer credit, said that from the show's creative start, she wanted it to be "more real than reality." (There are 12 finalists in the first episode. At the end of each episode, the commercial client in the challenge chooses someone for a job. The big prize is to be "the face" of Ulta Beauty.)
Perhaps it's no surprise to anyone who has followed Campbell's 27-year career that she doesn't pull any punches. "Everyone who knows me knows I am based on truth. Everything you see and hear from me, if I'm not happy with something, I say it."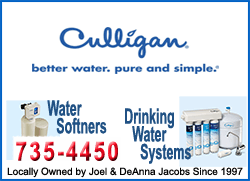 Campbell adds: "I was lucky to learn how rejection feels at a young age since I started working at 5, so it didn't sting so much if I was rejected from a modeling job. It's not always that there's something wrong with you, and I wanted my girls to know that. It's not always personal, but it's not always right, either."
The tough love isn't for dramatic effect, however, says Rocha. The goal at the end of the season is to turn women onto successful career paths; women who might someday wear the label "supermodel."
Rocha says the one-word, one-name supermodel like "Naomi," "Kate" (Moss) or "Cindy" (Crawford) was tied to the industry heyday in the 1990s and would be really hard to re-create. "It was a time. Supermodels were to fashion like flappers were to dance."
Modern models need to be businesswomen, stylists, confident speakers and social-media whiz kids, says Kurkova, and it was her job to teach her team that not every day is a glamorous red carpet event or an energized catwalk show. "It's work," she says.
Still, it's important to have a full life, with other interests, because you'll bring all that to your look, says Kurkova, the only mom of the trio.
Nigel Barker, a photographer and image-maker, serves as sort of a host of "The Face," putting him on the other side of the judge's chair he occupied on Tyra Banks' "America's Next Top Model." The former model says it doesn't help to pull any punches because photo shoots and designer castings are like pressure cookers, and it doesn't help anyone, including the contestants, to have their hand held too much.