"Judge Judy" is such a familiar part of daytime TV that now, in the post-Oprah Winfrey syndication world, it's easy to overlook how dominant it is. The show averaged 10.1 million viewers each day during the third week of January, a typical week, more than the next three courtroom shows combined, the Nielsen company said.
Without her black robe with the white lace, Sheindlin can walk down a Manhattan street undisturbed on a chilly winter afternoon. Just try that with Dr. Phil, Ellen DeGeneres, Dr. Oz or Katie Couric. Each have daytime shows with an audience less than half of what "Judge Judy" draws each day.
The people who choose to have their disputes settled on camera by Sheindlin know to expect a sharp tongue and sharp judgments. She believes most people take comfort in order, like newborn babies swaddled tightly in a blanket.
"They want to do the right thing, most people," she said. "For that little core that doesn't want to do the right thing and gets away with it routinely, most people want to see them get a good whupping. And I am your girl."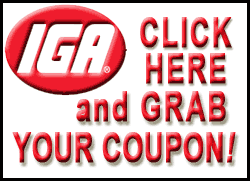 Some of her cases have changed over the years -- she appeared uninterested and a little befuddled during a recent discussion about an Xbox hard drive -- but Judge Judy doesn't. It's instructive to watch Morley Safer's 1993 feature on "60 Minutes" about Judge Sheindlin of Manhattan's Family Court to see how similar it is to the "Judge Judy" courtroom today. Same Brooklyn attitude and impatience. Same steamrolled plaintiffs (or lawyers, or defendants) muttering under their breaths. Almost the same robe. Safer even coined a phrase, "the evil queen in a lace collar," that's just as applicable now.
That report caught the attention of Hollywood syndicators, who turned Sheindlin from a Tylenol-popping public servant to a celebrity earning a reported $45 million a year with homes in New York, Connecticut, Florida and Wyoming.
"In the field in which she works, I would put her in that class of people throughout the history of broadcasting who really manage to appeal to millions of people at a time yet give you that sense in some way that they're intimately relating to you, like you can go out and have chili with them," said Robert Thompson, director of Syracuse University's Bleier Center for Television and Popular Culture.
Thompson admits to underestimating Sheindlin, saying he predicted the growth in DVR usage would be Sheindlin's downfall because many people watched because there was nothing else on. Apparently not.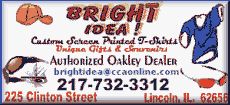 The self-certainty and willingness to say things others might suppress drives her appeal like it does for Simon Cowell, he said.
"I don't mind getting my hands dirty and I don't mind getting to the truth of a situation and saying, 'you're right, you're wrong, next case,'" she said. "If I wasn't right most of the time, we wouldn't be having this conversation today."
As a girl growing up in Brooklyn, Sheindlin said she got her moral compass from her dentist father. He worked part-time for the city and suggested the government could save money by making some of its own dental equipment instead of contracting it out to people who charged more than it was worth. It earned him death threats. He wanted to persist pushing it but backed off because his wife was scared. The effort made an indelible impression on his 8-year-old daughter.