In an address meant to motivate House Democrats during their annual retreat, Obama cast his overarching agenda as one driven by the fundamental goal of giving every American a fair shot at success. He conceded that Democratic lawmakers, the minority in the House of Representatives, would encounter obstacles and irritations, but called on them to stick to their principles in their confrontations with Republicans.
"It won't be smooth," Obama said. "It won't be simple. There will be frustrations. There will be times when you guys are mad at me, and occasionally I'll read about it." Lawmakers exchanged glances and chuckled knowingly.
The speech, coming just days before the State of the Union address Tuesday, was as much a rallying cry as it was a declaration of fair warning from a president confronting the realities of divided government. Curbing gun violence and overhauling immigration laws will be difficult, he said, and he acknowledged that lawmakers will confront contrasting attitudes about both issues in different regions of the country.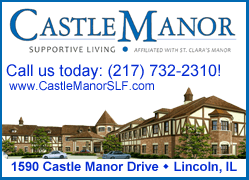 He said a consensus could be built around "common sense" solutions to address gun violence. "We cannot shy away from taking those steps," he said. As for immigration, he emphasized that "I'm going to be pushing hard to get it done, early."
But he saved his most partisan remarks for the current fiscal debate and the automatic spending cuts that are scheduled to kick in March 1. Obama has proposed about $1 trillion in deficit reduction, nearly evenly balanced between spending cuts and increased tax revenue. If such a deal is unattainable now, he has called on Congress to put off impending cuts with a short-term package of cuts and taxes. Republicans have rejected any proposal that includes higher taxes.
Testifying before the Senate on Thursday, Defense Secretary Leon Panetta warned that the looming cuts to the Pentagon present a significant readiness crisis for the military. He said that in anticipation of the cuts, the Pentagon has already frozen hiring and cut back on maintenance at bases and facilities.
A group of Republican lawmakers from the House and Senate has offered a plan to cut the federal work force and use the savings to replace cuts to the Pentagon and to domestic programs. Similar legislation offered last year did not pass. House Speaker John Boehner has also said he sees an opportunity to overhaul entitlement programs by raising the eligibility age for Medicare and lowering cost-of-living increases for Social Security.
Republicans would "cut Social Security, cut Medicare, and not close a single loophole, not raise any additional revenue from the wealthiest Americans or corporations who have a lot of lawyers and accountants who are able to maneuver and manage and work and game the system," Obama said.
"And I have to tell you, if that's an argument that they want to have before the court of public opinion, that is an argument I'm more than willing to engage in."

Those remarks came a few hours after Obama, in an address at the annual National Prayer Breakfast, made a plea for humility from those in power. He joked that such appeals, affirmed during the prayer meeting, often go unheeded in practice.
"I do worry, sometimes, that as soon as we leave the prayer breakfast, everything that we've been talking about the whole time of the prayer breakfast seems to be forgotten," he said to laughter. "I mean, you'd like to think that the shelf life wasn't so short. But I go back to the Oval Office and I start watching the cable news networks, and it's like we didn't pray.
"And so, my hope is that humility -- that that carries over every day, every moment."
The meeting with House Democrats followed one Wednesday, when Obama met privately for more than two hours with Senate Democrats who were holding their retreat in Annapolis. The White House said the president spoke briefly, took questions from 10 of the senators, then spent an hour chatting with them in smaller groups.
In the Senate, Democrats hold the majority and can be far more effective at driving Obama's legislative agenda. But a unified Democratic caucus in the House is critical on issues that might divide Republicans, such as an overhaul of immigration laws or even some fiscal policies.
Obama appears eager to work to strengthen the Democrats' hand.
Democratic officials said Thursday that Obama plans to headline at least 14 fundraisers this year for the party's House and Senate candidates. Vice President Joe Biden and Michelle Obama will also have a robust campaign schedule on behalf of Democratic candidates.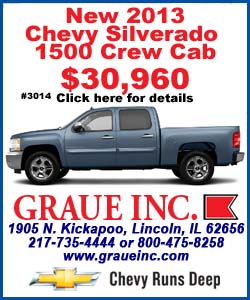 As he wrapped up his remarks to Democrats on Thursday, Obama left them with a hopeful thought: "I would expect that Nancy Pelosi is going to be speaker again pretty soon."
[Associated Press; By JIM KUHNHENN]
Associated Press writers Andrew Taylor, Josh Lederman and Donna Cassata contributed to this report.
Follow Jim Kuhnhenn on Twitter: http://twitter.com/jkuhnhenn.
Copyright 2013 The Associated Press. All rights reserved. This material may not be published, broadcast, rewritten or redistributed.