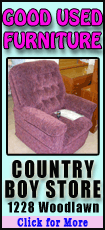 The Chicago Sun-Times reported (http://bit.ly/TSuYZX) Thursday that attorney Al-Haroon Husain showed an agreement signed by Urooj Khan months before his death that names his wife, Shabana Ansari, as benefactor for his interest in a dry cleaning operation.
The deal was signed May 2, 2012, said Husain, who is representing Ansari in a court case over the estate.
Khan's brother, Imtiaz Khan, called the agreement "nonsense."
Urooj Khan, 46, died July 20 as he was about to collect $425,000 in lottery winnings. His death initially was ruled a result of natural causes. But a relative whose identity remains a mystery asked for further tests that revealed in November that he had been poisoned.
His body was exhumed in January for more testing.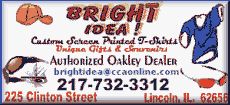 Ansari and other relatives have denied any role in his death and expressed a desire to learn the truth.
Khan had moved to the U.S. from his home in Hyderabad, India, in 1989, setting up several dry cleaning businesses and buying into some real estate investments.