Another officer, riddled with bullets, was in intensive care.
Two more police were shot at but got away, one of them grazed by gunfire. Two innocent and uninvolved women were shot by police who feared a dangerous suspect.
And despite a massive manhunt that touched three states and Mexico, the heavily armed ex-Los Angeles police officer believed behind the rampage, who promised in his rambling writings to bring "warfare" to police and their families, remained free.
"We don't know what he's going to do," said Cindy Bachman, spokeswoman for the San Bernardino County Sheriff's Department, one of many law enforcement agencies whose primary purpose has become finding Christopher Dorner, 33. "We know what he's capable of doing. And we need to find him."
As darkness fell, the search that had extended across California from the U.S.-Mexico border through Nevada, from suburban streets to military bases, had narrowed in on a cold, snowy mountain 80 miles east of Los Angeles where Dorner's burned truck was found.
But tracks that surrounded the truck and hours of door-to-door searching around Bear Mountain Ski Resort had turned up nothing, and authorities conceded that the whereabouts of Dorner, also a former Naval reservist and onetime college running back, remained a mystery.
"He could be anywhere at this point," said San Bernardino County Sheriff John McMahon, who had 125 deputies and police officers and two helicopters searching the community of Big Bear Lake, where light snow fell early Friday morning.
The saga began Sunday night, when Monica Quan and her fiance, Keith Lawrence, were found shot in their car at a parking structure at their condominium in Irvine. Quan, 28, was an assistant women's basketball coach at Cal State Fullerton. The couple had no known enemies and there was no evidence of robbery.
The following morning in National City, Calif. near San Diego, some of Dorner's belongings, including police equipment and paperwork with names related to the LAPD, were found in a trash bin.
The LAPD was notified of the find, and two days later informed Irvine police of an angry manifesto written by a former officer and posted on Facebook.
"We didn't have it very long," Irvine police Lt. Julia Engen said. "Obviously it took us a while to digest."
The rant promised to "bring unconventional and asymmetrical warfare" to police and named among many others Randal Quan, a former LAPD captain turned attorney who represented Dorner in his unsuccessful attempts to keep the police job he lost in 2008 for making false statements.
Randal Quan was also Monica Quan's father.
"Bing bing bing, the dots were connecting," Engen said. "These names are somehow associated to Mr. Quan, who just lost his daughter the prior day. The dots connected. OK, now we've got a name of somebody to look at. That's when the discovery was connected."
On Wednesday night, Irvine and Los Angeles police announced they were searching for Dorner, declaring him armed and "extremely dangerous." Hours later, they learned they were all too correct.
Two LAPD officers en route to provide security to one of Dorner's possible targets were flagged down by a resident who reported seeing the suspect early Thursday at a gas station in Corona. The officers then followed a pickup truck until it stopped. The driver, believed to be Dorner, got out and fired a rifle, police said. A bullet grazed an officer's head.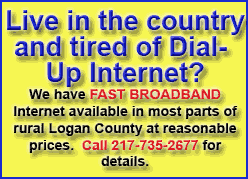 Later, two officers on routine patrol in neighboring Riverside were ambushed at a stoplight by a motorist who drove up next to them and opened fire with a rifle. One died and the other was seriously wounded but was expected to survive, said Riverside police Chief Sergio Diaz.
He said news organizations should withhold the officers' names because the suspect had made clear that he considers police and their families "fair game."
Thousands of heavily armed officers patrolled highways throughout Southern California, while some stood guard outside the homes of people police said Dorner vowed to attack. Electronic billboards, which usually alert motorists about the commute, urged them to call 911 if they saw him.
At a news conference held amid heightened security in an underground room at police headquarters, Los Angeles Police Chief Charlie Beck urged Dorner to surrender.
"Of course he knows what he's doing; we trained him. He was also a member of the armed forces," he said. "It is extremely worrisome and scary."
While in the Naval Reserves, Dorner earned a rifle marksman ribbon and pistol expert medal. He was assigned to a naval undersea warfare unit and various aviation training units, according to military records, taking a leave from the LAPD to be deployed to Bahrain in 2006 and 2007.
He wrote that he would "utilize every bit of small arms training, demolition, ordinance and survival training I've been given," the manifesto read.
The nearly 10,000-member LAPD, a force Dorner was part of from 2005 to 2008, dispatched officers to protect more than 40 potential targets, including police officers and their families. The department also pulled officers from motorcycle duty, fearing they would make for easy targets.
The hunt also led to two errant shootings in the pre-dawn darkness Thursday.
LAPD officers guarding a target named in the manifesto shot and wounded two women in suburban Torrance who were in a pickup truck, authorities said. Beck said one woman was in stable condition with two gunshot wounds and the other was being released after treatment.
"Tragically we believe this was a case of mistaken identity by the officers," Beck said.
Minutes later, Torrance officers responding to a report of gunshots encountered a dark pickup matching the description of Dorner's, police said. A collision occurred and the officers fired on the pickup. The unidentified driver was not hit and it turned out not to be the suspect vehicle, they said.
In San Diego, where police say Dorner tied up an elderly man and unsuccessfully tried to steal his boat Wednesday night, Naval Base Point Loma was locked down Thursday after a Navy worker reported seeing someone who resembled Dorner.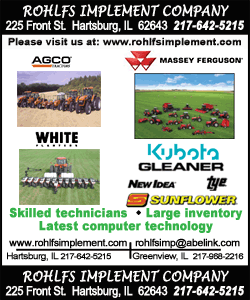 Navy Cmdr. Brad Fagan said officials believe Dorner had checked into a base hotel on Tuesday and left the next day without checking out. Numerous agencies guarded the base on Thursday. Fagan said Dorner was honorably discharged and that his last day in the Navy was last Friday.
Nevada authorities also joined the search, because Dorner owns a house nine miles from the Las Vegas Strip, according to authorities and property records.
In Big Bear, Dorner's pickup was taken to be processed at a crime lab Thursday evening and examined by investigators from multiple agencies.
Jackie Holohan, who runs a vacation rental company in Big Bear Lake, said visitors weren't dissuaded from coming to the mountain resort despite the intensive manhunt.
"The only ones who have called want to make sure if they can get up the mountain," Holohan said.
The manhunt was affecting some local businesses. A couple of fast food restaurants shut their doors and only took drive-in customers, and the main shopping avenue had light foot traffic.
Sheriff's officials said deputies and officers had combed some 200 homes in the area and intended to search some 200 more, with extreme wariness knowing they were likely to be treated as targets as well as hunters.
Dorner's writings suggested he did not expect to live through the ordeal.
"Unfortunately, I will not be alive to see my name cleared," he wrote at one point in his manifesto, later saying, "Self-preservation is no longer important to me. I do not fear death as I died long ago."
[Associated Press; By GREG RISLING and TAMI ABDOLLAH]
Associated Press writers contributing to this report include Jeff Wilson, Bob Jablon, Greg Risling, Shaya Tayefe Mohajer, Linda Deutsch and John Antczak in Los Angeles, Ken Ritter in Las Vegas, and Elliot Spagat and Julie Watson in San Diego.
Abdollah reported from Los Angeles. She can be reached on Twitter at http://twitter.com/LATams.
Copyright 2013 The Associated Press. All rights reserved. This material may not be published, broadcast, rewritten or redistributed.