Tens of thousands of Sunni protesters rallied in five major cities against Prime Minister Nouri al-Maliki, a Shiite accused of monopolizing power. Sunnis also complain of official discrimination.
Sunni protest leaders have rejected a recent call by an al-Qaida-linked group in Iraq to take up arms against the government, but there is concern militants are trying to exploit the discontent.
In the city of Samarra, rally speaker Sheik Mohammed Jumaa sent a warning to the prime minister. "Stop tyranny and oppression," he said. "We want our rights. You will witness what other tyrants have witnessed before you."
In the cities of Fallujah and Ramadi in the western Anbar province, demonstrators blocked the main highway to Jordan and performed Friday noon prayers, the highlight of the religious week. Anbar province is a former al-Qaida stronghold that saw fierce fighting against U.S. forces in the Iraq war.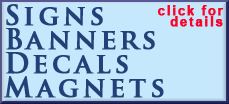 Other rallies were held in the cities of Mosul and Tikrit, as part of weekly Sunni demonstrations that were sparked by the December arrests of bodyguards of a senior Sunni politician.
Earlier Friday, suspected Sunni insurgents detonated five car bombs, killing at least 37 people and wounding 97, health and police officials said. It was the bloodiest day of attacks since Nov. 29, when 43 people, many of them Shiite pilgrims, were killed in a wave of attacks.
Friday's bombings targeted an outdoor pet market in Baghdad's northern Kazimyah neighborhood, a vegetable market in the town of Shomali in Hillah province, south of the Iraqi capital, and a stand for taxi vans on the edge of the southern city of Karbala.
The assailants targeted particularly crowded areas. Iraqis converge on markets every Friday, the Muslim day of rest, to shop and spend family time. The vans on the outskirts of Karbala were waiting for passengers returning from noon prayers at the city's Shiite shrines.
In Baghdad, the first car bomb exploded around mid-morning at the entrance to the Kazimyah market, two police officers said. When panicked shoppers tried to flee the area, a second parked car exploded a few meters (yards) away, according to the officers.
The twin blasts turned several nearby cars into tangled piles of metal.
At least 17 people were killed and 45 were wounded in the two blasts, police said. All the victims were civilians.
About an hour later, two car bombs exploded simultaneously at the Shomali market, killing at least 14 people and wounding 36, two police officers said.
The car bomb on the edge of Karbala killed five and wounded 16, police said.
Health officials confirmed the casualty figures in each attack. All officials spoke on condition of anonymity as they were not authorized to release information.

Violence has dropped in Iraq since the worst sectarian fighting in 2006-2007, but insurgents carry out near-daily attacks on security forces and civilians in an attempt to undermine the Shiite-led government.
The current spike in attacks comes just over two months ahead of Iraq's April 20 provincial election, the first country-wide voting since the withdrawal of U.S. forces more than a year ago.
[Associated Press; By SINAN SALAHEDDIN]
Copyright 2013 The Associated Press. All rights reserved. This material may not be published, broadcast, rewritten or redistributed.