The attack shocked residents of Kano, the largest city in Nigeria's predominantly Muslim north, where women often go from house to house to carry out the vaccination drives as Muslim families feel more comfortable allowing them inside their homes than men. It also signaled a new wave of anger targeting immunization drives in Nigeria, where clerics once claimed the vaccines were part of a Western plot to sterilize young girls.
The first attack Friday morning happened in Kano's Hotoro Hayi neighborhood and saw gunmen arrive by three-wheel taxis and open fire. At least eight female vaccinators died in that attack, witnesses said.
The second attack, in the Unguwa Uku neighborhood, saw another four people killed, witnesses said. The witnesses spoke on condition of anonymity out of fear of angering the radical sect known as Boko Haram.
However, confusion surrounded the death toll, as Kano state police spokesman Musa Magaji Majia said the attacks killed only nine people -- all of them women taking part in the drive and giving the oral vaccine drops to children. A local hospital later said it received only two corpses from the Unguwa Uku attack, with four others wounded.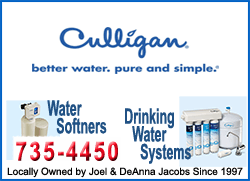 Definitive death tolls for such attacks in Nigeria are difficult to obtain. Police and military forces in Nigeria routinely downplay such casualties, and families quickly bury the dead before the next sunset per local Muslim traditional.
While police said they had no immediate suspects for the attacks, witnesses said they believed that Boko Haram had been behind the shootings. Boko Haram, whose name means "Western education is sacrilege" in the Hausa language of the north, has been behind a series of violent attacks across northern Nigeria as part of its fight against the country's weak central government. Boko Haram is blamed for killing at least 792 people last year in Nigeria, according to an Associated Press count. That includes a massive attack in Kano last January that killed at least 185.
There have been other attacks targeting polio vaccinators in Kano. In October, police said two officers involved in guarding a polio immunization drive there were shot and killed.
The suspicion surrounding polio vaccinations in Nigeria comes from 2003, when a Kano physician heading the Supreme Council for Shariah in Nigeria said the vaccines were "corrupted and tainted by evildoers from America and their Western allies." That led to hundreds of new infections in children in Nigeria's north, where beggars on locally made wooden skateboards drag their withered legs back and forth in traffic, begging for alms.
Today, Nigeria remains one of only three countries where polio remains endemic, the others being Afghanistan and Pakistan. Last year, Nigeria registered 121 new polio infections, more than half of all cases reported around the world, according to data from the World Health Organization.
Attacks targeting polio vaccinators don't just occur in Nigeria, however. In December, militants in Pakistan killed at least nine workers on a polio vaccine drive. Militants there have accused health workers of acting as spies for the U.S., alleging the vaccine is intended to make Muslim children sterile. Those rumors only grew after it was revealed a Pakistani doctor ran a fake vaccination program to help the CIA track down and kill al-Qaida founder Osama bin Laden.
[Associated Press; By SALISU RABIU and JON GAMBRELL]
Jon Gambrell contributed to this report from Johannesburg and can be reached at
http://twitter.com/jongambrellAP.
Copyright 2013 The Associated Press. All rights reserved. This material may not be published, broadcast, rewritten or redistributed.