"Being Mandela," a new series premiering Sunday on COZI TV, invites U.S. audiences into the lives of Zaziwe Dlamini-Manaway and Swati Dlamini, the fashionable, 30-something granddaughters of Mandela and Winnie Madikizela-Mandela. The 94-year-old former South African president, who recently was treated for a lung infection and had surgery to remove gallstones, does not appear in the series but his controversial ex-wife -- "Big Mommy" to her grandchildren -- does and seems to relish it.
If the Mandela clan seems like an odd subject for a reality show, the granddaughters make no apologies.
"We get asked this question a lot. Is this not going to tarnish the name and is this not going to be bad for the name?" Swati Dlamini said in an interview with The Associated Press in New York, where she and her sister were promoting the show. "But our grandparents have always said to us, this is our name too, and we can do what we think is best fitting with the name, as long as we treat it with respect and integrity."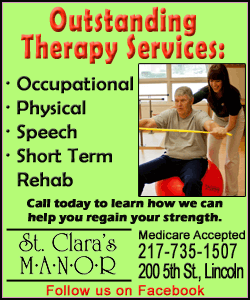 The 13-episode first season follows the two women as they try to carry on the family legacy while juggling motherhood in Johannesburg.
The sisters, who spent most of their childhood in exile in the United States, make an emotional visit to the prison on Robben Island where their grandfather spent 18 of the 27 years he was imprisoned by South Africa's white-ruled government. Swati works on publishing the prison diaries that her grandmother wrote but now cannot bear to read.
Swati, whose full name is Zamaswazi, was smuggled onto Robben Island in 1980, when she would have been less than a year old, wrapped in blankets that grandmother Winnie Madikizela-Mandela pretended she needed as protection against the cold.
Let in on the secret, prison guard Christo Brand recalls initially refusing to allow Mandela to see his grandchild, according to his memoir at the Nelson Mandela Centre of Memory.
Then, Brand says, he gave in, though he feared he might lose his job. "I gave him the baby, he had tears in his eyes while he held her ..." he says. "Mandela never told anyone about this. When we walked back to the prison section, he told me how important the moment was, to touch something small."
The sisters, along with two brothers, also become the latest famous names to launch a fashion line, called "Long Walk to Freedom" in honor of their grandfather's autobiography. Their lives are special and glamorous and they know it. They hope that U.S. audiences -- COZI TV is a new network launched by NBC Owned Television Stations -- will see a vibrant and modern side of South Africa through their eyes.
They also bicker. The family, especially Madikizela-Mandela, loves to gossip about when Swati, the single mother of a 4-year-old daughter, is going to get married. Swati is furious when Zaziwe, despite being sworn to secrecy, blurts to their grandmother that her sister is dating someone. Zaziwe, 35, is married to an American businessman and has three children.
The sisters are the daughters of Zenani Mandela and Prince Thumbumuzi Dlamini of Swaziland. But parents everywhere will delight in seeing that being royal doesn't help them face toddler tantrums or get older children out of bed and into school uniforms.
Big Grandpa and Big Mommy are into the show, the sisters insisted.
Mandela will definitely watch it, they said. The Nobel Peace Prize winner apparently sort of likes reality TV.