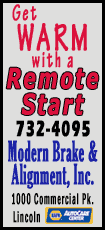 Today's highlight in history:
On Feb. 7, 1943, during World War II, the government abruptly announced that rationing of shoes made with leather would go into effect in two days, limiting consumers to buying three pairs per person per year. (Rationing was lifted in October 1945.)
On this date:
In 1795, the 11th Amendment to the U.S. Constitution, dealing with states' sovereign immunity, was ratified.
In 1812, author Charles Dickens was born in Landport, Portsmouth, England.
In 1857, a French court acquitted author Gustave Flaubert of obscenity for his serialized novel "Madame Bovary."
In 1863, the British Royal Navy corvette HMS Orpheus struck a sandbar and sank off the coast of New Zealand, killing 189 out of the 259 men on board.
In 1904, a fire began in Baltimore that raged for about 30 hours and destroyed more than 1,500 buildings.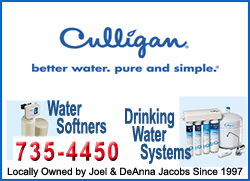 In 1936, President Franklin D. Roosevelt authorized a flag for the office of the vice president.
In 1948, Gen. Dwight D. Eisenhower resigned as Army chief of staff; he was succeeded by Gen. Omar Bradley.
In 1962, President John F. Kennedy imposed a full trade embargo on Cuba.
In 1971, women in Switzerland gained the right to vote through a national referendum, 12 years after a previous attempt failed.
In 1983, Elizabeth H. Dole was sworn in as the first female secretary of transportation by the first woman to sit on the Supreme Court, Justice Sandra Day O'Connor.
In 1984, space shuttle Challenger astronauts Bruce McCandless II and Robert L. Stewart went on the first untethered space walk, which lasted nearly six hours.
In 1999, Jordan's King Hussein died of cancer at age 63; he was succeeded by his eldest son, Abdullah.
Ten years ago: The government raised its terror threat level from yellow to "high risk" orange, warning of a growing possibility that al-Qaida would launch an attack against the United States to coincide with Muslim holy days. President George W. Bush courted the leaders of France and China in an uphill struggle to win U.N. backing for war with Iraq. Unidentified attackers bombed the exclusive El Nogal social club in Bogota, Colombia, killing 36 people and injuring 160 others. Tom Christerson, the longest-living recipient of a fully self-contained artificial heart, died at Jewish Hospital in Louisville, Ky., after 512 days on the AbioCor; he was 71.