Evgeni Malkin also added a goal and two assists while Pascal Dupuis, James Neal and Matt Cooke scored for the Penguins, who have won five straight. Pittsburgh's revamped power play produced three goals, while Marc-Andre Fleury stopped 23 shots for the Penguins, who moved atop the Eastern Conference standings by beating Washington at home in regulation for the first time in more than five years.
Alex Ovechkin and Mike Ribeiro scored for Washington but couldn't stop the NHL's worst team from losing for the fifth time in its last six games. Michal Neuvirth made nine saves for the Capitals before getting pulled for Braden Holtby, who promptly let in three goals in his first seven minutes on the ice.
The Penguins played without All-Star defenseman Kris Letang, who was a late scratch due to a lower-body injury. Pittsburgh hardly needed him on a night the Penguins showcased just how quickly a rivalry featuring two of the NHL's biggest stars in Crosby and Ovechkin has turned into a mismatch.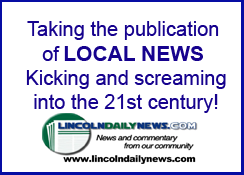 Defenseman Paul Martin, filling in for Letang as point man on Pittsburgh's top power-play unit, added an assist while helping the Penguins go 3-for-4 with the man advantage.
The Capitals have owned the regular-season series with their biggest rival in recent years and came in 9-0-1 during their last 10 visits to Pittsburgh.
It seems like eons ago now.
Washington has failed to find any footing under new coach Adam Oates, though Oates insisted he has been encouraged by his team's play despite its rough start. Pittsburgh had its way with the Capitals in a 6-3 victory in Washington on Sunday as Chris Kunitz scored four times.
Four days later, the gap between the clubs appeared to turn into a chasm.
Things started off well enough for the Capitals when Ribeiro pounced on a rebound and slammed it past a fallen Fleury just 4:12 into the game to give Washington an early 1-0 lead.
It held for a while. The Capitals controlled play for long stretches during the first half of the game, keeping Crosby and Malkin in check.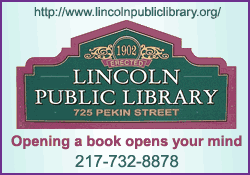 It didn't last.
Malkin tied it 6:59 into the second period with a power-play goal, taking a cross-ice pass from Crosby and wristing it over Neuvirth's glove. Pittsburgh moved ahead less than six minutes later when Dupuis slid a wrist shot between Neuvirth's legs.
Searching for a spark, Oates pulled Neuvirth for Holtby, who led Washington to the cusp of the Eastern Conference finals last spring. The spark never materialized.
Shortly after Holtby hopped over the boards, Neal pushed it to 3-1 by taking a pass from Kunitz and sprinting his way across the crease and tucking the puck under the woefully out of place goaltender.
Barely 10 seconds later, it was 4-1 after Cooke's slap shot from the point went through a screen and into the net.
Crosby closed out Pittsburgh's highest-scoring period in more than two years by swatting a rebound out of midair to give Pittsburgh a four-goal lead. The five goals by the Penguins were the most they scored in a 20-minute stretch since scoring five in an 8-1 victory over Tampa Bay on Jan. 5, 2011.
That romp was the Crosby's final game of the season. He sat out the next night with concussion-like symptoms that ended up sidelining him for the better part of two years.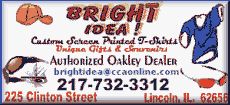 The former league MVP is 100 percent now, and so is his team. His six-game point streak is his longest since he collected a point in 25 straight games from Nov. 5-Dec. 28, 2010.
Ovechkin and the Capitals, meanwhile, continue to search for any sliver of hope. The Russian scored his third goal of the season early in the third period but it proved little help on a night Washington was outclassed at both ends of the ice.
NOTES: Forwards Dustin Jeffrey and Eric Tangradi joined Letang as scratches for the Penguins ... Defensemen Tom Poti and John Erskine and forward Mathieu Perreault were scratched by Washington ... The Capitals last regulation loss in Pittsburgh came on Oct. 18, 2007 ... Both teams play again on Saturday. Pittsburgh travels to New Jersey while Washington hosts Florida.
[Associated Press; By WILL GRAVES]
Copyright 2013 The Associated Press. All rights reserved. This material may not be published, broadcast, rewritten or redistributed.