Lincoln, with a record of 21-4, was awarded the top seed in the Bloomington Regional in the upcoming IHSA state tournament. Although official dates for the games are not set to be released until Friday afternoon, Lincoln will be playing at Bloomington High School in the week of Feb. 24 through March 2, with the Railers likely to play their first game on either Tuesday, Feb. 26, or Wednesday, Feb. 27.

As the top seed, the Railers will open postseason play against the winner of the game between No. 4 seed Bloomington Central Catholic (currently 10-11) and No. 5 seed Decatur Eisenhower (currently 2-16).

The top seed was no lock for Lincoln. Normal University High was awarded the No. 2 seed with a record of 16-5. The Pioneers are led by superstar Keita Bates-Diop, who is verbally committed to play basketball at Ohio State University. U-High will play host Bloomington, who were awarded the No. 3 seed with a record of 14-10 currently.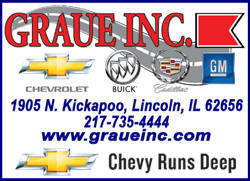 Although Lincoln Daily News did not speak to Lincoln coach Neil Alexander in the aftermath of the seeds being released, Alexander has stated previously that having the top seed would be a considerable advantage for the Railers because it would allow them to avoid playing both U-High and Bloomington in the same week.
Down the Rockets
The Railers open a pair of home games this weekend with Central State Eight foe Rochester.
It's been a struggle of a season for the Rockets, who enter the game with a 3-21 record overall and a 1-11 mark in Central State Eight conference play. Rochester also enters the game on an 11-game losing streak.
In a previous meeting between the two teams, on Jan. 19 in Chatham, Lincoln prevailed 71-52.
The Rockets hung around in that game early on, before the Railers pulled away in the second half. After witnessing the first game, Alexander believes that the Rockets have enough shooters to make them capable of an upset.
"They shot the ball exceptionally well," said Alexander of the previous meeting. "They've got some set shooters that if you don't get out and guard them, they're going to hit shots. They have a nice kid in the middle, Swaine, who is about 6-foot-8 and has great timing to block shots.
"We'll have to hit our shots and defend."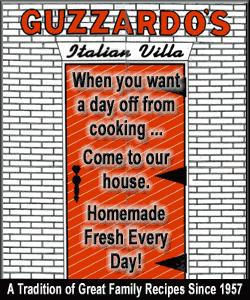 Say hello to suburban Glenbrook South
On Saturday night, the Railers will host Glenbrook South in a rare nonconference battle against a team from the Chicago area. Glenbrook South is located in Glenview, about 20 miles northwest of downtown Chicago and 13 miles from O'Hare International Airport.
The Titans, who are 12-13 on the season thus far, will travel 177 miles to Lincoln to play at Roy S. Anderson Gymnasium.
Alexander personally scouted Glenbrook South last Friday night, when the Railers had an off night in Central State Eight conference play.
"They're very big and physical," said Alexander. "They hit the boards really hard and they pressure really hard. They'll do a lot of picking on our defense, I expect. We have to be prepared for them. They are a very dangerous team, I believe."
Just how did Glenbrook South end up on the schedule?
"We advertised for an open date on our schedule," explained Alexander. "The IHSA has a board for open dates, and the Illinois Basketball Coaches Association has a site where you can post open dates. You just hope that you'll get some teams who will call and take you up on them.
"We're very lucky. We'll have two more nonconference games at home next season, against Champaign Central and Oswego. That's about how it works, by word of mouth."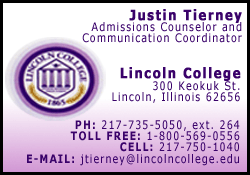 Alexander believes the Railers benefit from playing nonconference games against nontraditional opponents.
"We like to play teams from across the state. I like us to have a variety of competition," said Alexander. "We don't care who it is. We'll play anybody. Glenbrook South has 2,600 students. We'll play whoever wants to come and play. Hopefully our fans enjoy it."
[By JUSTIN TIERNEY]
Railer-related information: www.railerbasketball.com