The program is a unique partnership between state government and Illinois corporations, whose sponsorship contributions pay the salaries and expenses of the college students who participate in the nine-week program. The 2013 session will run from June 3 through Aug. 2, with up to 24 participants expected. Salaries have been set at $1,645 per month.

"Since 1991, the GEC program has provided a true hands-on learning experience for hundreds of college undergraduate and graduate students," said Kim. "I encourage students in such fields as engineering, geology, chemistry and biology to apply. Many GEC interns have gone on to careers in the environmental field, and their contributions also energize our own staff mentors each summer."
The majority of selected students will be matched with staff mentors in Springfield, where Illinois EPA's headquarters, laboratory and central regional office are located. However, limited positions will also be available in regional offices in Des Plaines, Rockford, Peoria, Champaign, Collinsville and Marion. Available positions are typically in the fields of wastewater, drinking water, air quality, solid and hazardous waste, and laboratory analysis.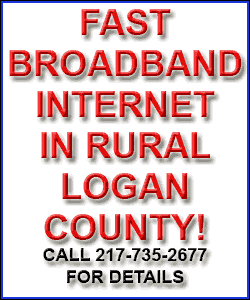 Students are assigned agency mentors in their chosen environmental area and are able to make meaningful contributions to the regulatory and compliance assistance operations of Illinois EPA. In addition to their work experience in a professional office setting or in field operations, GEC interns also participate in field trips and workshops to gain firsthand knowledge of current environmental challenges and solutions.
Interns stationed in the Springfield area who enjoy working children can also serve as volunteer instructors in the Junior Governor's Environmental Corps, an environmental awareness and education program that reaches hundreds of 6- to 12-year-olds in central Illinois each summer at camps and other venues.
Applications can now be downloaded from www.epa.state.il.us/gec, or contact Rochelle DeRochi at 217-782-9540.
[Text from Illinois Environmental Protection Agency file received from the Illinois Office of Communication and Information]