The AMR board is scheduled to meet Monday, and directors of US Airways Group Inc. planned to meet over the weekend or Monday, people close to the matter said on Friday.
The two sides have been trying to resolve two major outstanding issues -- the division of ownership and management roles, according to the people, who spoke on condition of anonymity because the talks are private.
Negotiators have settled on a split that would give slightly more than 70 percent of the new company's stock to AMR bankruptcy creditors and the rest to US Airways shareholders, said one person.
US Airways CEO Doug Parker would run the new company, which would keep the American Airlines name. But the exact role for AMR CEO Tom Horton has not been settled, said three of the people. He could be named non-executive board chairman, they said.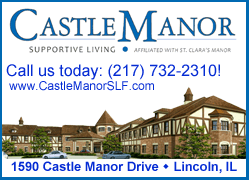 Citing people familiar with the discussions, Bloomberg News reported that Horton's tenure in that position would only last one or two years.
An announcement is possible as early as Tuesday but could be delayed. The two sides are rushing to complete a deal by next Friday. That's when a key group of AMR bondholders who support a merger will no longer be restricted by the confidentiality agreement that has prevented the parties from discussing the talks.
AMR and US Airways declined to comment on the talks.